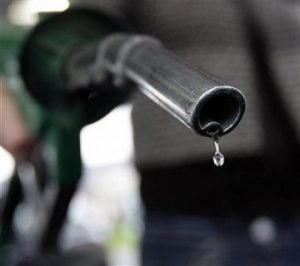 – Task FG to channel gain infrastructural development
Toritseju Vincent
Lagos — Stakeholders in the Nigerian maritime industry has commanded the newly inaugurated President Bola Tinubu on the removal of subsidy petroleum products particularly Premium Motor Spirit, PMS, as they said that the move will accelerate infrastructural development if the gains are well managed.
Speaking to SweetCrudeReports on the development, the President of the Center for Marine Surveyors in Nigeria, Engr. Akin Olaniyan said that the removal of subsidy is a very welcome development that will put the criminal enterprises of some Nigerians out of business.
Olaniyan, a Marine Engineer also said that only a hand full of super-rich Nigerians benefitted from the payment of subsidies to the detriment of Nigerians.
He explained that the gains of subsidy removal can be used to enhance the power system, revamp the agricultural sector and develop the Information Communication Technology, ICT, sector.
He said: "We wholly support the removal of subsidy it is a good idea. Statistics have shown that the only beneficiaries of subsidies were the super-rich Nigerians.
"They have been milking this country for so long, past governments were arm twisted and blackmailed against subsidy removal.
"The removal will free the government from paying humongous amounts of money every year which directly or indirectly goes into pockets of foreign interest and their Nigerian collaborators.
"By freeing the government from paying these monies, it will help the government to enhance its developmental programmes for its citizens.
"If the gains of subsidy removal are well managed, then we should see some worthwhile development that will make life easier for Nigerians.
Speaking in a similar vein, the President of the Master Marina Association Nigerian, MMAN, Captain Tajudeen Alao said that the removal of subsidies will affect every facet of the nation's economy noting the present salary structure of many companies and government will also be affected.
"The cost of production will increase unless government find a way to subsidize production by lowering charges and tariffs.
"Unless there is a deliberate decrease in tariffs and charges there will agitation from Maritime workers." Alao said.
In his comments, the Acting National President of the Association of Nigerian Licensed Customs Agents, ANLCA, Mr. Kayode Farinto said that the issue of subsidy removal is a daisy situation, and it will affect trade because the cost of bankers to power vessel will go up and the price of goods will be affected as well.
Farinto also said some people have seen and taken the subsidy as their national cake the removal has put a stop to that.
Follow us on twitter