*Say naira continued slide impacting price   *Call for repairs of local refineries, roads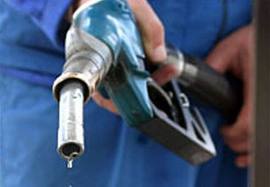 Sam Ikeotuonye
Abuja — Oil marketers operating in the country have said the continued slide of the naira against the United States dollars is negatively impacting the pump price of fuel, and have consequently urged the Federal Government to do something about the situation.
The call is coming amid fears on Monday of a further petrol price increase after the two previous increases since President Bola Tinubu declared subsidy on petrol over on assumption of office on May 29.
President of the Natural Oil and Gas Suppliers Association of Nigeria, NOGASA, Mr. Benneth Korie, made the call in a chat with newsmen as he hinted that the nation would likely see a fuel pump price rise in a few days due to the continued decline of the naira against the dollars.
"Today, as we speak, diesel is going for N920/950 per litre. Before now, it was N600 plus. And then, the government introduced tax on the product. We will suggest that the government should take action on the dollar issue otherwise diesel and petrol and other petroleum products will go up more than what you are seeing today.
"The only way out is (for the government) to take serious action by calling the BDC (Bureau De Change) and the bank managing directors to sit down with the Central Bank of Nigeria and come out with one uniform price for the naira against the dollar. Leaving it freely to be determined by the market will spell doom for the country. The way it is going, it will destroy a lot of things for us," he said.
Korie also called on the Federal Government to fix the four local refineries in Warri, Kaduna and Port Harcourt as well as repair the nation's road networks, saying: "We have Nigerian engineers and they should be saddled with fixing the refineries. I believe Nigerian engineers can fix the problems and with the right machineries.
""Every time, billions of naira is spent on repairing the refineries by foreigners, now see where it has gotten us. One of the factors responsible for the problem we are facing today is that the government removed subsidies before fixing the refineries".
He added: "The route from Warri to Abuja is a no-go area. Our trucks are at a standstill, and our drivers are being kidnapped and killed. Our trucks are vandalized and the products are taken out of them and this is a waste of money. We had this same problem last year in the same place yet nothing has been done."