22 December 2014, Abuja – Long queues for fuel resurfaced in Abuja on Monday, one week after the city experienced petrol scarcity, as hundreds of motorists besieged the few filling stations that sold the product.
Many petrol stations were shut to customers without any explanation as to why they were not selling.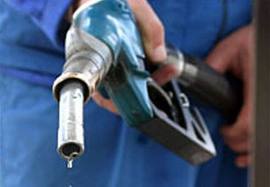 Hundreds of motorists thronged the Nigerian National Petroleum Corporation's mega station on the Zuba-Abuja expressway in a bid to get fuel as most stations in the city centre and in other satellite towns refused to sell.
An attendant in one of the petrol stations around the National Hospital, Mr. Dauda Yusuf, told our correspondent that there was no scarcity of fuel, but stressed that marketers were seeking ways to exploit motorists.
He said, "There is nothing like fuel scarcity because the unions have called off the strike. The queues in town are as a result of the hoarding of product by some marketers because of the season.
"You know that it is common for us to experience some form of scarcity especially during the Christmas celebrations. There is no fuel scarcity but just panic buying caused by hoarding of products by some of us."
Last week Monday, oil workers under the aegis of the Petroleum and Natural Gas Senior Staff Association of Nigeria and the Nigerian Union of Petroleum and Natural Gas workers embarked on a strike which was called-off after negotiations with the Federal Government on Friday.
The NNPC had assured that it would ensure adequate distribution and sale of fuel to members of the public.
The Group General Manager, Group Public Affairs Division, NNPC, Mr. Ohi Alegbe, had explained that the corporation and its downstream subsidiary, the Pipelines and Products Marketing Company, had over 32 days stock of petroleum products available for supply across the nation during the Yuletide season and beyond.
The corporation further assured that everything was done to ensure that there was no hitch whatsoever in the supply system that could bring any form of hardship to motorists and those who intend to travel during the period.
The corporation called on members of the public to avoid panic buying or stock piling of petroleum products as that could lead to needless queues or cause fire accidents that could lead to loss of lives and property.
NNPC advised marketers to desist from hoarding or diversion of petroleum products as any marketer caught in the act will be sanctioned.
– The Punch