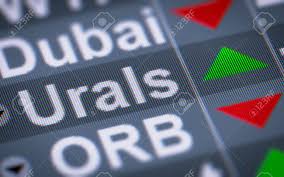 Moscow — Urals differentials firmed in Mediterranean on Friday on strong demand for November cargoes due to a sharp decrease in exports planned for November.
* Urals differentials against dated Brent for cargoes of 80,000 tonnes loading from Black Sea port Novorossiisk have surged by nearly 80 cents per barrel on Friday as buyers bid for cargoes for loading in November.
* Urals crude oil exports from Russia's Baltic ports were revised down to 4.7 million tonnes from 5 million tonnes in the preliminary plan, traders said on Friday.
* Urals and Siberian Light exports from Novorossiisk are planned to be 2.3 million tonnes according to the final schedule – a similar level to the preliminary version.
PLATTS WINDOW
* Austria's OMV bid for 80,000 tonnes of Urals loading from Novorossiisk on Nov. 5-9 up to dated Brent minus $0.20 per barrel, but failed to find a seller, though the bid was some 80 cents per barrel firmer than recent estimates, traders said.
TENDER
* Surgutneftegaz issued a spot tender to sell 100,000 tonnes of Urals loading from Ust-Luga port on Nov. 26-27 and a Urals cargo of the same size loading from Primorsk on Nov. 28-30, traders said.
* The tender closes on Oct. 28 at 1400 Moscow time (1100 GMT).
Kindly like us on facebook