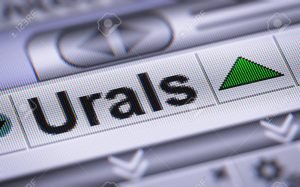 London –– Urals differentials were steady on Friday with activity subdued because of the Victory Day public holiday in Russia.
* No activity was seen in the Platts window in Urals, Azeri Light or CPC, traders said.
* Russian energy ministry said clean oil had reached Ust-Luga. Traders said clean oil in tankers was not expected before May 11 and the latest tanker loaded crude with 35 ppm of organic chloride, still 3.5 times above norm.
* Russian oil firm Surgut was due to release on Friday the results for its tender to sell cargoes from Ust-Luga loading on May 19, 21, 28. Surgut has said oil in the cargoes would be clean but as of Friday evening the firm had yet to award the tender, possibly due to weak demand, trading sources said.
* The Czech government said it would consider on Monday to release more oil from its reserves for Unipetrol refineries as clean Russian oil should reach the country only by May 20-22, about a week later than first expected.
* The Druzhba pipeline remained shut as of Thursday, according to traders. With Russia on holiday for Victory Day, very little was being done to re-start operations, especially along the northern leg to Poland and Germany, traders said.
Also Read: We're not laying new gas pipelines at Adibawa field – SPDC
Reuters