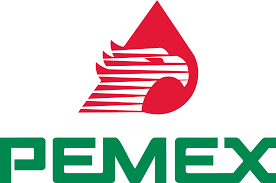 New York/Mexico City — Mexico's new crude oil formulas that underpin its export sales and oil hedging program highlight the growing reach of U.S. crude exports and Mexico's decision to rely on more liquid, heavily-traded international contracts.
The nation's state-run energy company Pemex late Thursday released details of how it will calculate its formula to hedge against upcoming sales of Maya crude, its flagship grade. The finance ministry worked in tandem with Pemex to simplify the crude sales formulas – eliminating a number of different components it has used in the past.
Pemex sets formulas that dictate the price at which Mexico's crude is sold worldwide. A top finance ministry official told Reuters the formula's structure had not been changed in two decades.
Now, the formula's biggest component for pricing sales of Maya exported to the U.S. Gulf Coast will be U.S. West Texas Intermediate delivered to East Houston (MEH), rather than a number of other grades of oil. Reuters reported last month that the energy ministry had included the popular U.S. export grade.
Houston is swiftly catching up to Cushing, Oklahoma as a key barometer for the health of U.S. crude supply as U.S. crude exports have surged to a record above 3 million barrels per day (bpd).
The new formulas also replace dated Brent, which is considered the benchmark assessment of the price of physical, light North Sea crude oil, with the more liquid Intercontinental Exchange Brent for Maya sales to the Americas, Europe, India and the Middle East. ICE Brent is one of the most actively traded futures contracts on that exchange.