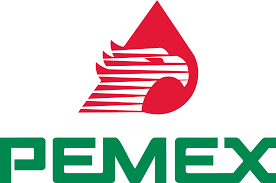 27 October 2018, News Wires — Mexico's state oil company Pemex said on Friday it swung to profit in the third quarter, with higher oil prices and a foreign exchange gain boosting revenues almost a third from a year earlier.
But the firm also reduced its oil production targets for 2018 and 2019 mainly due to problems at one of its largest oilfields, Xanab, postponing the date when its output is expected to stabilize.
"For 2019, we'll have an average of around 1.822 million barrels per day (bpd)," David Ruelas, Pemex's chief financial officer, said during the company's earnings call.
Pemex's crude production, which has been declining since 2004, fell 3 percent to 1.8 million bpd in the third quarter and it is expected to finish the year around 1.83 million bpd. The original goal for 2018 was 1.95 million bpd.
Pemex, whose 75-year production monopoly over the oil and gas sector ended in 2013, reported 26.8 billion pesos ($1.43 billion) of net profit in the third quarter, compared with a 101.8 billion peso loss in the same period last year.
Revenue was 439.1 billion pesos, up from 333.5 billion pesos in the same period in 2017, thanks to higher export sales that resulted from higher crude prices, the company said.
Mexico's peso strengthened about 5 percent against the dollar in the quarter, helping the company post an exchange rate gain of 94.7 billion pesos, Pemex said. ($1=18.7175 pesos at end-September).