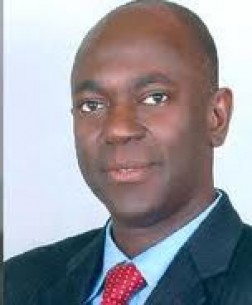 Yemie Adeoye 16 April 2014, Sweetcrude, Lagos – The Major Oil Marketers Association of Nigeria, MOMAN, says over 77,000 metric tonnes (33,000 trucks of 33,000 litres) of petrol will be discharged in Lagos and other cities during the Easter period from this week.
Mr Obafemi Olawore, the Executive Secretary, of MOMAN disclosed this to the media during the quarterly meeting in Lagos.
Olawore said that the association had sufficient petroleum products in stock to go around during the Easter period and beyond.
According to him, "between now till weekend, we will have over 75,000 metric tonnes which represents about 32 trucks of 33,000 litre of petrol to be discharged at Apapa jetty to cushion effective flow of petrol during the Easter festive.
"We want to implore Nigerians not to engage in panic buying during the festive period as we have enough petrol in stock to take care of the country.
"We have instructed all major oil marketers station to operate 24-hours service during the festive period to enable everybody have access to petrol," he said.
Olawore said that additional petrol of 77.5,000 metric tonnes which represents about 35 truck of 33,000 litre of petrol had been scheduled to be discharged next week.
He said that about 95,000 metric tonnes of petrol is also expected at the Nigerian National Petroleum Corporation depots to ease flow of products within the nooks and crannies of the country.
"It is obvious that with the huge number of petrol expected and currently discharging in the jetty, Nigerians don't need to engage in any form of panicking.
"We appeal to all major marketers stations to avoid hoarding of petrol in their own interest, because we will not hesitate to sanction any erring marketers.
"Some MOMAN vessels will also discharge petrol at the Eastern part of the country through Owerri refinery,'' Olawore assured.
The Executive secretary said that MOMAN members promised to bring more vessels into the country to wet the nation with products.
He said that MOMAN has reassured Nigerians that they would do everything possible to eradicate queues from filling stations across the country.