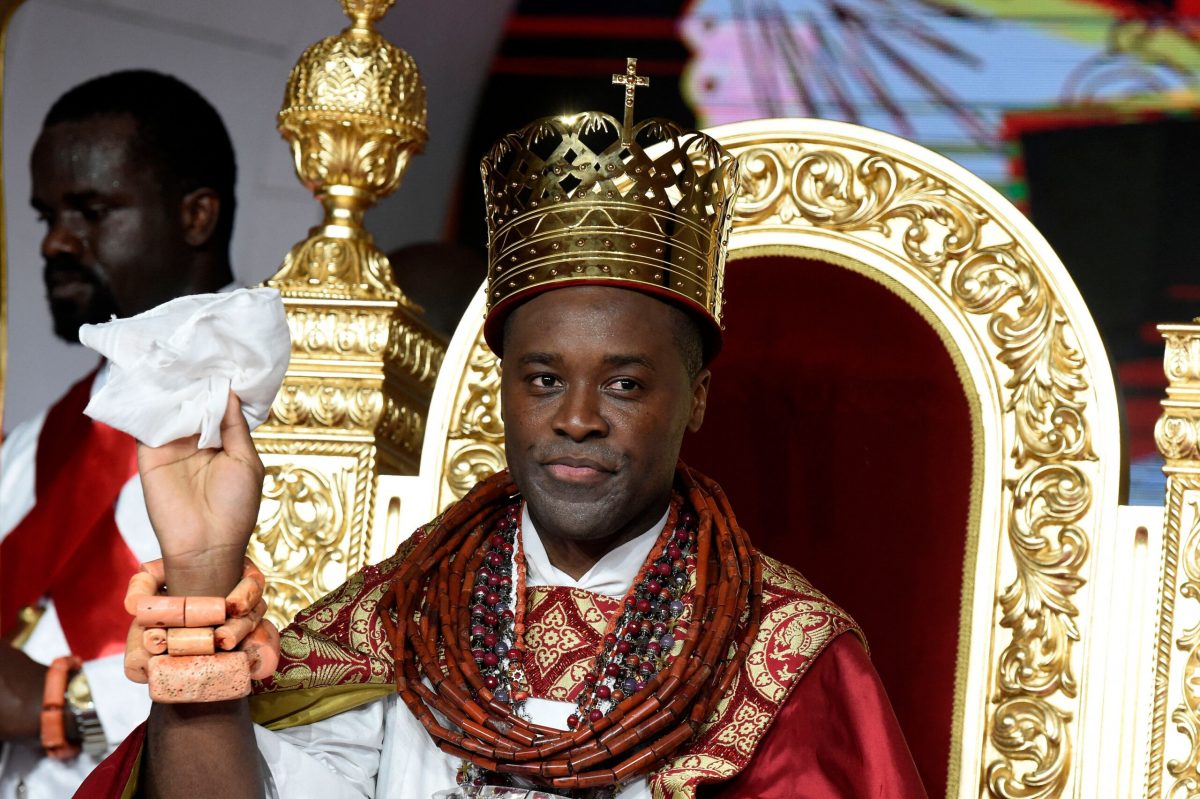 Mkpoikana Udoma
Port Harcourt — The newly crowned Olu of Warri, HRM Utieyinoritsola Emiko Ogiame Atuwase III, has advocated for the optimal operations and functionality of seaports in the Niger Delta region.
The monarch particularly said Nigeria will function properly, only when the Niger Delta region has been made to function optimally, outside oil and gas exploration activities.
Atuwase who is the 21st Olu of Warri, explained that the entire nation's economy will blossom when seaports in the region are fully operational with good road networks and economic development.
Speaking while receiving the Minister of Niger Delta Affairs, Sen. Godswill Akpabio, in his palace in Warri at the weekend, the new King declared his support and that of his kingdom for the programs of President Muhammadu Buhari, on the development of the region.
"When the Niger Delta region functions optimally, Nigeria will get it right, not when Lagos or Abuja functions.
"When the region truly fulfills its potentials outside oil and gas, with our seaports fully operational, good road network for communication and economic development, the economy of this nation will blossom."
The Monarch also stated that peace in the region was very important if development must come to the people.
"What is top on the agenda in this palace is peace, unity and prosperity. We will not visit old wounds and division. All that would be expected of us to make the economy work, we will do that.
"If it is spiritual work, if it is to speak it into existence, we will do that. If it is to use our good offices to re-educate, re-orientate our people to see these things that we have in the region as belonging to all of us because we are all one, we will also do that.
"When we achieve this unity and peace in the region, most of our children living in Lagos and Abuja and even outside the country, will relocate and help further develop the region because there is no place like home."
Earlier, the Minister of Niger Delta Affairs, Sen. Godswill Akpabio, congratulated the monarch for the successful coronation ceremony and peaceful ascension to the throne of his forebears.
Akpabio promised to work with the monarch as a son for the development of the Niger Delta region, while alao urging the monarch to continue his peace and unity agenda in the kingdom.
"I will work with you as the President's representative to develop the region. I don't want to be a guest in the palace. I am speaking as a son of the kingdom, who can come at anytime to discuss issues affecting the region.
"I know I must get directive from you as the Minister in charge of the Niger Delta region, on what and what should be done for the people of your kingdom. Our job is to support you to succeed as the Olu through provision of infrastructure and other needs. Work on the abandoned Okorie Road, I can assure you, will commence in September this year."