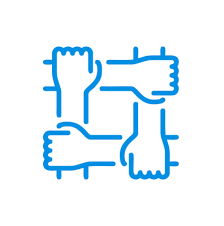 Toritseju Vincent
Lagos — CONNECTED Advocacy, a Non-Governmental Organization, NGO has called on the people of oil producing area in Agbor, Delta South-south Nigeria to monitor their environment with a view to strengthening local movements and building spaces to demand environmental justice.
Speaking during a training of local community people, Director of Connected Advocacy, Prince Israel Orekha said that the programme was aimed at awakening the consciousness of the community to their environment that is being polluted by activities of oil companies.
Orekha also said that the communities were also were given smart advocacy tools for environmental justice, and how to build a non-violent environmental justice movement, and advocate for and demand freedom from pollution, environmental degradation, and exploitation.
He said: "The impact of oil exploration in the communities was discussed during the meeting, which included community crises, environmental degradation, diversion of monetary benefits, intimidation from the traditional rulers, non-compliance with environmental multilateral agreements, climate change issues, pollution, denial of social responsibility, excessive flooding, divestment plans by the IOC from the region, and an increase in the high cost of living due to poor agricultural produce.
"The imperative of smart advocacy tools for environmental justice was stressed, which are evidence-based collective efforts or strategies targeting decision-makers and polluters. The training focused on influencing the actions, programs, and policies of the IOCs and governments toward environmentally friendly interventions, fulfilling the agreement for the protection of the earth, people, and planets."
Communities were encouraged to monitor their environment through air, water, and soil pollution, and biodiversity issues just as tools for monitoring the physical environment, such as pens, pencils, cameras, and whistles, and emphasized the need to document the findings or monitor the evidence."
The Connected Advocacy boss also used the opportunity of the training to reconcile the Traditional Community Council and host Community Network operating in the community, thereby promoting a peaceful and organized strategy for advocacy to build a well-structured grassroots movement of impacted communities.
The meeting according to Orekha will enhance local people's voices to mobilize for action to end fossil-fuel colonialism, expansion, and exploitation.
Follow us on twitter