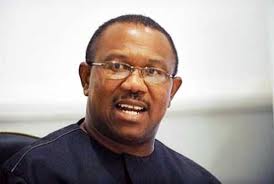 03 August 2013, Awka – Governor Peter Obi of Anambra State has unveiled the Ndiokolo-Ndiokpaleke Rural Electricity Project in Orumba North Local Government Area which was initiated and delivered by his administration.
Obi said the project was in line with the policy of his administration to open up all rural communities with massive infrastructural development. He recalled that the area had been without light until the intervention of his administration, adding that his government was working in all sectors in every community to uplift quality of life in all parts of the State.
The Commissioner for Public Utilities and Water Resources, Mr. Emeka Nwankwu said the project was completed under the second phase of the State Rural Electricity Scheme and regretted that nothing was done in the sector by successive administrations since the completion of the first phase in the old Anambra State.
Nwankwu explained that every part of the State was now connected to the National Grid while over four hundred transformers have been distributed and installed in various communities by Obi's administration. He enjoined the benefiting communities to take full ownership of the facilities and project them from vandalism.
The Traditional ruler of Ndiokpaleke, Igwe Brown Okpaleke said that Obi was the first Governor to visit the area and noted that his government had touched the lives of the people in a special way.
Also speaking, the Transition Committee Chairman Orumba North, Mr. Emeka Aforka said the Governor had brought a new dawn to the area and commended his giant strides in transforming the State.
– This Day