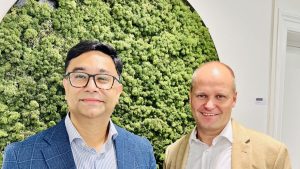 Lagos — Morrow Batteries (Morrow) partners with Gamma Technologies (GT), a leading multi-physics systems simulation software provider. GT's industry-preferred electrochemical models will be used for physics-based digital twin simulations of Morrow's battery cells.
"This is a milestone for Morrow Batteries, enabling us to accelerate our battery cell technology development. GT's innovative technology reduces the need to build and test on real cells – which helps us reduce costs. Morrow must choose the appropriate and most suitable battery chemistry and materials. Through simulations, we can study a larger design space to find the optimal solutions that are best suited as we continue developing the world's most cost-effective and sustainable batteries," said Dr. Rahul Fotedar, Co-Founder and CTO of Morrow Batteries.
GT's simulation software, GT-SUITE, enables system integration, analysis and optimisation through physics-based libraries. The company also develops the leading electrochemical simulation software, GT-AutoLion, used by battery suppliers and OEMs for cell and pack design.
The partnership will digitise Morrow's R&D processes using GT's simulations to gain insight into their batteries that would be difficult or impossible to measure using physical testing.
"This partnership underscores our relentless focus on battery R&D investments and customer success. We are excited to work closely with Morrow and empower their engineering teams with the ability to deliver optimal cell performance while maximising safety and minimising degradation. We look forward to continuing to work with them as battery technologies and related challenges evolve," stated Iakovos Papadimitriou, CTO of Gamma Technologies.
"We are happy to partner with Morrow Batteries to support the development of their innovative chemistry cell solutions. The journey has just started, and we are equally passioned to deliver on a vision for sustainability most efficiently. We look forward to joint success," said Akrem Mouffouk, Scandinavia Regional Manager for Gamma Technologies.
Together, through this partnership, GT and Morrow are tackling the challenges facing the energy demand and driving future roadmaps.
Follow us on twitter