12 September 2014, Maputo — Mozambican President Armando Guebuza on Thursday inaugurated the Maputo and Marracuene Natural Gas Distribution project, PDGM, which will make piped natural gas available for homes and industries in the capital city and nearby areas.
Speaking at the gas pressure reduction station, Guebuza recalled that the government's five year plan for 3010-2014 envisaged making natural gas available for an ever larger number of citizens. With natural gas piped to their homes, reliance on bottles of cooking gas would become a thing of the past, he said.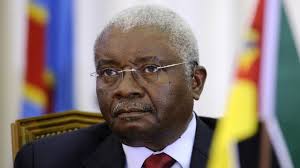 PDGM was "an example of the use by Mozambicans of their own natural resources", he declared. "It shows that, with our resources, we can visualize the dawn of a new era of well-being".
Mozambican gas was the fuel of the future, not only for homes, but also for vehicles. Guebuza pointed out that a cubic metre of natural gas would allow a vehicle to cover a longer distance than a litre of petrol or diesel.
Switching to gas would bring significant savings to individuals, households, companies and to the country as a whole. Guebuza said it would have a visible impact on Mozambique's balance of payments.
The gas comes from the deposits at Pande and Temane in Inhambane province. It is treated by the South African petro-chemical giant Sasol, and most of the gas is exported by pipeline to Sasol's factories in the South African city of Secunda.
But secondary pipelines are already supplying Mozambican industries in the Matola area (including the Mozal aluminium smelter), and gas-fired power stations at Ressano Garcia, on the border with South Africa.
Currently the main Mozambican use of the gas is for electricity generation. The gas-fired stations are currently producing 418 megawatts, and in 2015 this is expected to rise to 500 megawatts.
The Maputo and Marracuene gas distribution network will run for 62 kilometres, and involved an investment of 38.2 million US dollars by the National Hydrocarbon Company (ENH), and its partner Kogas of South Korea. Work on the project began in April 2013, and it was inaugurated on time.
ENH chairperson Nelson Ocuane told the Thursday ceremony that the first client was connected to the distribution network on 30 June. This was Autogas, the company that converts vehicles to run on gas. Its fuel pumps are now receiving 1,000 gigajoules of gas a month, equivalent to about 27,800 litres of liquid fuel. In the first month after the connection, Autogas supplied over a thousand vehicles running on natural gas.
Another ten consumers are now being linked to the pipelines, including the Maputo municipal bus company, EMTPM, and three hotels.
Ocuane said "we are working to find the best technical and financial options for the mass connection of domestic consumers"
ENH argues that piped natural gas will be much cheaper than bottled cooking gas, firewood, charcoal or electricity, and so households who switch to natural gas will make substantial savings.