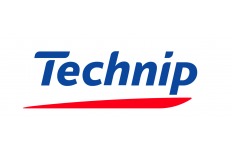 18 September 2014, Maputo — Mozambique's National Hydrocarbon Company (ENH) signed three memorandums of understanding in Maputo on Thursday with the French engineering and construction company Technip, aimed at the transfer of technology and the training of technical staff.
The first memorandum, signed by ENH Chairperson Nelson Ocuanae and the chairperson and director of subsea operations of Technip, Hallvard Hasselknippe, seeks to establish cooperation in the area of subsea technologies for the training of Mozambican engineers and students.
The second memorandum was signed jointly with the director of the Engineering Faculty at Maputo's Eduardo Mondlane University, Alberto Tsamba. It seeks to benefit Mozambican students in the areas of subsea technology and the development of natural gas projects.
The third agreement was signed by Hasselknippe and the managing director of ENH-Logistics (ENHL), Eduardo Naiene. It will establish cooperation between ENHL and Technip in the creation of an Engineering Centre in Mozambique.
Speaking at the signing ceremony, Ocuane said that the development of liquefied natural gas (LNG) projects in Palma, in the northern province of Cabo Delgado, will create around 700,000 jobs by 2035.
"One of the fundamental requirements for guaranteeing a greater participation by Mozambicans in these opportunities is to ensure that they have the necessary technical skills", he continued. "Hence we stress the importance of training human capital as a fundamental instrument for guaranteeing the inclusive development of the hydrocarbon industry".
Alberto Tsamba said that the Engineering Faculty was enthusiastic about the memorandum, "and we are renewing our hopes that Mozambicans will participate with their labour, knowledge and intelligence in exploiting and transforming the country's natural resources, thus contributing as irreplaceable actors in the development of Mozambique".
For his part, Hasselknippe said that the question of local content had always been a matter of strategic importance for Technip.
"We are prepared to establish a long term partnership developing local content in Mozambique. We are committed to developing skills and knowledge and transferring technologies locally", he said.
Technip is a Paris-based company which is active in 48 countries, and operates a fleet of ships specialised in the installation of pipelines and other subsea constructions.