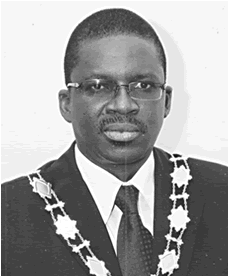 01 February 2013, Sweetcrude, Abuja – Kunle Quadri , the President of West African Union of Tax Institutes (WAUTI), says that the N1.806 trillion declared as non-oil revenue in 2012 was unimpressive.
Quadri added that there was nothing to celebrate in the data for the 2012 tax earnings from the non-oil sectors.
The Federal Inland Revenue Service (FIRS) tax earnings in 2012 indicated that the Service made total revenue of N5.007 trillion. The non-oil sectors generated 36.07 per cent of the 2012 net tax income.
The figure was N1.557 trillion in 2011. FIRS said that the earnings from Company Income Tax for 2012 was N847.5 billion, a marginal increase over the N715.4 billion the service declared in 2011.
Gross income from VAT in 2011 was N659.15 billion, but rose to N710.5 billion 2012. Quadri said that the poor tax income from the non-oil sectors in 2012 gave the impression that the sectors were under-exploited.
According to him, tax revenue from education, hospitality, agriculture, finance and other sectors outside the oil and gas industry were substantial enough for government to reap bountifully if it had exploited them optimally.
"Improving the policy strategy and increasing investments in the non-oil sectors will definitely enhance government's tax income from them and also create massive employment opportunities.
"I believe that the Federal Government can surpass its N5.007 trillion tax revenue feat in 2012 if it invigorated activities in tourism and agriculture," he said.
He urged the government to inject more funds into the transport sector as "much can be earned by way of tax from transportation".
Quadri, also the immediate past President, Chartered Institute of Taxation of Nigeria, said that the FIRS needed to re-strategise with a view to collecting more tax from taxpayers.
"FIRS should widen its dragnet to capture more taxpayers to fulfill their civic obligations to the state," he said.
Quadri stressed the need to judiciously implement the National Tax Policy to the letter, saying that its implementation would boost the nation tax revenue.