17 September 2014, Abuja –  The Federation Account Allocation Committee (FAAC) on Tuesday shared N611.77 billion to the Federal, states and local governments for the month of August. Among the shared money is the N10 billion refunded to the federation account by Nigerian National Petroleum Corporation.
The Minister of State for Finance, Mr Bashir Yuguda, who announced this shortly after the FAAC meeting in Abuja, said that the country recorded a N28.67 billion decline in gross federally-collected revenue during the period.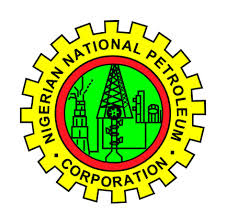 According to Yuguda, revenue collected in August was N601. 65 billion as against N630.33 billion realized in July.
He attributed the drop in the August collection to a Force Majeure declared by Shell "and a series of shutdown of Trunk lines and pipelines at various Terminals."
He, however, said that payments and returns by some blue-chip companies and increase in the receipt of foreign Corporate Income Tax (CIT) boosted non-oil revenue for the month.
The minister added that in spite of the revenue drop, FAAC allocated N611.76 billion to the three tiers of government for August, but said that the figure was N42.82 billion lower than N654.58 billion shared in July.
He explained that N504.7billion was shared under statutory distribution, N61.51 billion under Value Added Tax (VAT), while N35.54 billion was allocated under the Subsidy Reinvestment and Empowerment Programme (SURE-P).
He added that N10 billion refunded to the federation account by Nigerian National Petroleum Corporation (NNPC) was also shared by the committee.
He said after deducting the cost of collecting revenue to Federal Inland Revenue Service and the Nigerian Customs Service, from total statutory revenue, the Federal Government received N238.08 billion as its share for the month.
Yuguda said that the Federal Government's allocated represented 52.68 per cent of the amount shared, adding that the 36 states got N120.76 billion representing 26.72 per cent, while N93.11 billion went to the 774 local government councils.
Similarly, the sum of N44.85 billion was allocated to the oil producing states based on the 13 per cent derivation principle.
He also disclosed that the committee shared the sum of N59.05 billion VAT revenue from which the Federal Government received N8.85billion, N29.52 billion to the states and N20.66 billion to councils.
Yuguda said that the committee transferred the sum N25 billion to the Excess Crude Account to bring the balance in the account to 4.1billion dollars.
In an interview with newsmen at the end of the meeting, the Chairman, Forum of Finance Commissioners, Mr Timothy Odah, called on state governments to improve on their internal revenue generating capacities.
He said that improved revenue for the states was necessary to enable them to cushion the impact of the drop in statutory allocation from FAAC.
– NAN