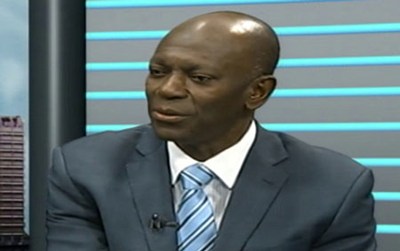 OpeOluwani Akintayo
16 August 2017, Sweetcrude, Lagos – Three weeks after promising to release its own side of the story on the N328.9 billion recovered from eight of its members by the Economic and Financial Crimes Commission, EFCC, the Major Oil Marketers Association of Nigeria, MOMAN, is yet to do so.
The affected oil marketing companies are Forte Oil, Oando, Total Plc, Conoil Plc, OVH Energy Plc, Mobil Plc, MRS Oil Plc and NIPCO Oil Plc.
Speaking with SweetcrudeReports on July 26 as the news broke of the quizzing of the CEOs of some of the companies and the subsequent recovery of the sum of N328.9 billion from the nine companies by the EFCC, MOMAN spokesman, Mr. Obafemi Olawore, said the association would explain the oil marketers' position on the matter the following week.
"We have nothing to say to the media until later in the week when we will release an official statement," he had told this Newspaper over the telephone.
However, three weeks after, the association is yet to issue the expected statement.
Efforts by this Newspaper since then to contact Mr. Olowore has failed as he has avoided our telephone calls.
EFCC's recovery of the funds from the oil marketing companies was reportedly in response to a petition against the oil marketers and the leadership of the Nigerian National Petroleum Corporation, NNPC, and its subsidiary, Pipelines and Products Marketing Company, PPMC, by the Independent Petroleum Marketers of Nigeria, IPMAN, which alleged that N40 billion had been diverted by the major oil marketers in connivance with the leadership of both organisations.
A statement from the anti-graft agency said investigations by its operatives revealed that from 2010 to 2016, the oil marketers were owing the Federal Government N91.5 billion.
"So far, a sum of N328,988,296,990.62 (three hundred and twenty-eight billion, nine hundred eighty-eight million, two hundred and ninety-six thousand, nine hundred and ninety naira, sixty-two kobo) has been recovered from the major oil marketers.
"The outstanding debt now stands at N20,765,919,869.48 (twenty billion, seven hundred and sixty-five million, nine hundred and nineteen thousand, eight hundred sixty-nine naira, forty-eight kobo)," the statement read.
The commission alleged that further investigation also revealed that the oil marketers had continued to obtain petroleum products from the government without proper payment, in violation of the NNPC/PPMC credit facility regulations.