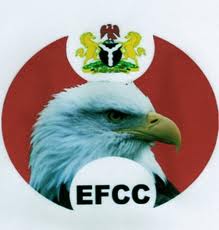 07 mAY 2014, Lagos – An Ikeja High Court yesterday closed the case of the Economic and Financial Crimes Commission (EFCC) against three oil marketers accused of N4.4 billion fuel subsidy fraud.
The oil marketers, Mamman Ali, son of Dr. Ahmadu Ali, a former chairman of the Peoples Democratic Party (PDP), Christian Taylor, Oluwaseun Ogunbambo, and their company, Nassaman Oil Services Ltd, are being prosecuted before Justice Adeniyi Onigbanjo.
The judge ordered the closure of the case against the oil marketers due to the continuous absence of the 4th defendant, Ogunbambo from proceedings.
Ogunbambo's absence had stalled the trial for over six months.
At the resumed trial yesterday, the EFCC counsel, Mr. Seidu Atteh, informed the court that he just took over the matter from his predecessor and that the commission had not been able to execute the bench warrant issued against Ogunbambo by the court.
Atteh therefore appealed to the court for a short adjournment to enable the EFCC produce Ogunbambo or file an amended charge against the other defendants.
But counsel to Ali, Mr. Toyin Pinheiro (SAN), objected to the request for the adjournment on the basis of Ogunbambo's absence.
Pinheiro said the trial had been stalled for close to six months on the instance of the prosecution for not being able to produce the 4th defendant.
According to him, the matter commenced since July 2012. The prosecution listed 15 witnesses in the proof of evidence and they have only called two witnesses.
He said the EFCC should have done the needful by amending the charge so that the matter can continue since they were aware that Ogunbambo had absconded.
"I think the court has an inherent power to close their case. Section 36 of the Constitution talks about fair hearing which also connotes conclusion of the trial against an accused within a reasonable time.
"My humble application is for the court to close the case of the prosecution and we are ready to open our defence."
Justice Onigbanjo in a short ruling, said the court had a duty to conduct its activities in a timely manner.
He said the EFCC could have amended the charge against the other defendants since the last adjournment in February following their inability to apprehend Ogunbambo.
– This Day