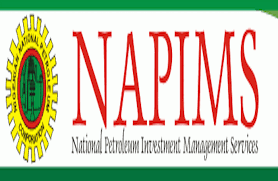 Houston, Texas — The National Petroleum Investment Management Services, NAPIMS, has been fingered in the shady multi-billion dollar contracting scheme at the ExxonMobil subsidiary – Mobil Producing Nigeria Unlimited.
The Nigerian National Petroleum Corporation, NNPC, subsidiary is alleged to be deeply involved in the award and rollover of a contract under less than transparent circumstances to Delta Afrik Engineering Limited in the last 12 years.
It was gathered that Delta Afrik Engineering Limited snagged an EPCM – Engineering, Procurement, Contracting, and Management – contract with Mobil Producing Nigeria Unlimited in 2007 at a cost of $1 billion.
"Since then (2007), that's in the last 12 years, the contract has been rolled-over repeatedly in favour of Delta Afrik Engineering without recourse to any invitation to tender for competitive bids. The contract has a current value of $5 billion," an industry operator, who pleaded anonymity, volunteered.
"The National Petroleum Investment Management Services is complicit in this whole saga because it is their duty to call for tender but they don't ever do this and the question is why?"
"When the Group General Manager of NAPIMS ask the IOC (international oil company) to bend the rules to accommodate his wishes, they do and in return, he grants them approvals for all manner of requests. Basically, NAPIMS has become Nigeria's biggest tollgate of corruption," the source added.
Further decrying the state of affairs at NAPIMS, the source said: "This is a place where a genuine bidder turns in his bid on time and unserious bidders are permitted the latitude to turn in their bids after the official closing deadline. This is after they've spied and obtained information from their competitors
Also Read: ConocoPhillips will not chase expensive Permian deals, CEO says
"This is a game being played by both NAPIMS and NIPEX (the Nigerian Petroleum Exchange)".
A text message to the chief promoter of Delta Afrik Engineering, Akinwunmi Odumakinde, requesting a reaction was yet to elicit a response at the time of filing this report.
Efforts to obtain a reaction from NAPIMS also proved abortive so also our attempt to contact the spokesman of Mobil Producing Nigeria, MPN, Mr. Oge Udeagha.
Delta Afrik Engineering Limited has Worley Parsons as its foreign technical partner, and together both companies manage the Engineering, Procurement, Contracting, and Management for MPN.