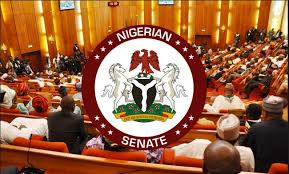 Abuja — The two chambers of Nigeria's National Assembly – the Senate and the House of Representatives –  Monday in Abuja passed the nation's budget of $35.66 billion (about N13.35 trillion) for 2021.
The Senate passed the budget of N13.5 trillion and the House of Representatives, N13.6 trillion.
The budget as passed by the two chambers of the National Assembly, projects oil price at $40 per barrel, and crude oil production at 1.86 million barrels per day.
It also proposes N4.1 trillion for capital expenditure, N5.6 trillion for recurrent, N496 billion for statutory transfer, and N3.324 trillion for debt servicing.
President Muhammadu Buhari had on October 8 presented the budget of N13.082 trillion to the National Assembly, indicating that both the Senate and House of Representatives increased the budget in the process of passing it.
The budget now awaits Buhari's signing it into law, to take effect. The president may also request changes to the figures.