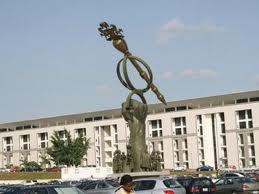 11 October 2012, Sweetcrude, ABUJA – SENATOR David Mark, Nigeria's Senate President, says the national legislature will tinker with the N4.92 trillion 2013 budget presented to a joint session of the Senate and House of Representatives by President Goodluck Jonathan, Wednesday.
Speaking during the presentation ceremony, Mark told President Jonathan that the lawmakers are constitutionally empowered to make input into the budget.
He said the constitution did not provide for the National Assembly "as mere mechanical rubber-stamp that must robotically pass budget estimates as presented".
According to Mark, Nigeria's budgets, from his experience since 1999, have been dogged by three main areas of controversy.
The areas of controversy, he said, include the time of presentation of the estimates to the National Assembly; whether the National Assembly has the constitutional power to make inputs on the budget estimates; and implementation of the budget.
Speaking further on whether the National Assembly has the power to make inputs to Appropriation Bills laid before it, Mark said that "our stand is that parliament is constitutionally empowered to make inputs."
According to him "what the Constitution enjoins Mr. President to lay before the National Assembly are mere estimates, not immutable figures."
Mark added that once the estimates are so laid, their consideration becomes subject to the constitutionally prescribed modes of exercising legislative power."