– Pledge sustained promotion of research, innovation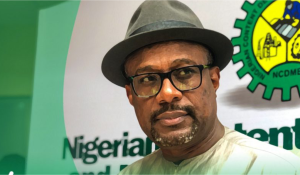 Lagos — The Nigerian Content Development and Monitoring Board ,NCDMB, has unveiled 17 portfolio companies that have successfully concluded research- and innovation-based training at its Technology Incubation and Innovation Centre ,TIIC, signalling intensification of its capacity-building initiatives that birthed its Project 100 companies a few years ago.
The 17 companies, which had enrolled at the Centre as energy industry startups, were among 54 incubates that underwent the 7-month programme initiated by NCDMB in partnership with the Nigerian chapter of Founder Institute ,FI, based in Silicon Valley, California, United States.
Research and innovation endeavours of the companies have yielded products in fields as diverse as pipeline protection technology, embedded systems, drilling fluid additives, gas penetration technology, tele-medicine, electric-powered engines for inland water transportation/charging solutions, among others.
In his  keynote address at the unveiling ceremony, Executive Secretary of the Board, Engr. Simbi Kesiye Wabote, who was represented by the Director, Corporate Services, Mr. Patrick Daziba Obah, said TIIC was established to serve as resource centre for obtaining data on priority research areas in the oil and gas industry, low-cost transition platform to incubate research ideas into tangible products, ecosystem for innovators to think through new ideas for technology adaptation or process improvement and networking between researchers, investors and end-users in the oil and gas industry and its linkage sectors.
He expressed confidence that following the conclusion of this accelerator programme, the innovators are now well-positioned to scale up and commercialise their products. He charged the beneficiary start-ups of the incubation programme  to continue leveraging the network exposure and effectively fast-track their products to market, while adhering to all relevant compliance and standards requirements.
In an "overview of NCDMB TIIC operating model," the Board's Director of Planning, Research and Statistics, Alhaji Abdulmalik Halilu, emphasised the importance of research and development, R&D, as "a major enabler for local capacity development," lamenting that "over 70 per cent of our software requirements are met through importation." According to him, "under a do-nothing scenario," Nigeria was losing some US$2 billion annually. 
He pointed out that with over 200 degree-awarding institutions, Nigeria is not in short supply of institutional capacity to produce manpower to drive development. The trend, he noted, could be reversed through R&D, highlighting successive stages in the incubation programme at the TIIC, beginning with ideas, development of a business model, field trials and then writing proposals and getting a business registered.
While underlining the relevance of mentorship, he expressed happiness at the milestone covered, noting that the 17 portfolio companies are celebrated because they have moved from ideas to the market phase.
A resource person for mentorship, Mr. Adebayo Omole, Managing Partner, Matrix Solicitors, counselled the new portfolio companies to get all the certifications required, get their ideas patented, make sure their operational agreements are tight, deliver on their promises, make sure their  technologies don't fail, open themselves  to collaboration, defend their brand and do not let people steal their intellectual property.
Another resource person, Engr. ThankGod Egbe, Managing Director, Cyphercrescent Ltd., advised the incubates that having done so much thus far, they should "leave the technical area and move into marketing," pointing out the importance of marketing communication and related activities.     
The Managing Director, Founder Institute, Abuja, Mrs. Ajuma Ataguba, commended the NCDMB for its initiatives in capacity building, particularly the establishment of the TIIC, noting that Founder Institute was appreciative of the partnership that has evolved between the two organisations. 
Each of the 17 portfolio companies had an opportunity to highlight and demonstrate its product, showing what makes such product different from and preferrable to any other existing in the oil and gas industry and linkage sectors of the economy. All equally signified their desire for equity participation by prospective investors.
The new companies represent a significant expansion in the capacity-building profile of the NCDMB, which in January 2019 started an initiative known as Project 100 Companies under which it has nurtured such number of wholly indigenous companies into big players in the oil and gas industry through strategic interventions by way of funding and creating access to markets.