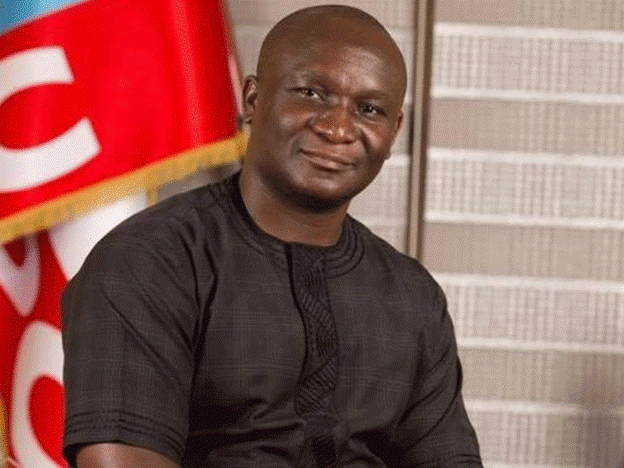 Mkpoikana Udoma
Port Harcourt — In the bid to sanitise its operations, the Niger Delta Development Commission, NDDC, has declared as illegal the payment of percentages on contract sums and all forms of financial inducements to middlemen who claim to be fronting for the Commission's officials.
The Managing Director of NDDC, Dr. Samuel Ogbuku, during an interactive session with contractors in Port Harcourt, charged contractors with the Commission resist the temptation of falling victims to persons who claim to be agents of the Executive Directors and Directors of the Commission that facilitate payments based on monetary inducements.
Ogbuku stated that neither himself or the two Executive Directors has authorised anybody to act on their behalf as they are determined to make any sacrifices to bring back sanity to the Commission and reposition it for efficient service delivery.
The Managing Director, while identifying with the many challenges of contractors arising from delay in the payments for the jobs they have done, regretted that it was impossible for the current NDDC Board to offset all the debts it has inherited within a short period.
"You are our partners in the development process. It is a sad situation that we are facing. As partners in the development of the Niger Delta region, we need your cooperation."
Ogbuku also apologised to the contractors for the shortcomings of the NDDC and called for a minute silence for contractors who lost their lives while waiting to be paid.
He assured them that they would not be neglected going forward, pointing out that the Commission had initiated a Public, Private Partnership, PPP, arrangement to help it raise funds to execute NDDC projects.
"We have to find a way to address the funding challenges that has led to the debts to the contractors" he said.
The Managing Director assured that the meeting with the contractors would be periodic as one of the measures to address the debt burden on the NDDC, adding that the Commission had set up a committee to streamline the payment of outstanding debts.
Earlier in his opening remarks, the NDDC Executive Director Projects, Mr. Charles Ogunmola, stated that the new leadership was ready to make a difference that would bring changes in the Niger Delta region.
"We are at a new dawn at the NDDC. We need to collaborate to do things the right way and we want to see you as partners in the development of the Niger Delta region."
Earlier, Chairman of the NDDC Contractors Association, Mr. Joe Adia, commended the NDDC for the interactive forum, noting that contractors were "eager to hear when the payment of the debts will commence."
Adia said that the meeting was long overdue and that contractors were concerned about the delayed payments.
He called for synergy between the NDDC and its contractors, adding that the Contractor's Association was in a position to assist the Commission to get its outstanding funds from the oil companies.
Follow us on twitter