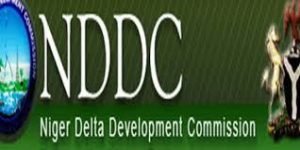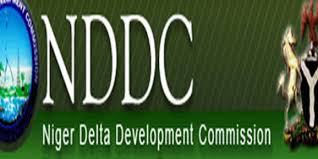 Mkpoikana Udoma
14 November 2018, Sweetcrude, Port Harcourt — The Niger Delta Development Commission, NDDC, says it is collaborating with the European Union, through the Niger Delta Support Programme, NDSP, to resuscitate dysfunctional and abandoned water infrastructure across the nine Niger Delta states.
This was stated by the Chairman of the NDDC Governing Board, Senator Victor Ndoma-Egba, at a two-day Strategic Retreat for the Board and Management of the NDDC, held at the Ibom Hotel and Golf Resort in Uyo, Akwa Ibom State.
The retreat was organized under the auspices of the synergy programme for the implementation of pilot projects in the oil-rich region.
Senator Ndoma-Egba underlined the importance of addressing the problem of abandoned water infrastructure and regretted that the Niger Delta region was being described rightly or wrongly as a graveyard of abandoned projects.
He said that the retreat was part of the efforts to develop workable models for guaranteeing sustainability in NDDC water projects.
According to him, "We inspected two water schemes in Akwa Ibom State that were based on different models. One is the NDSP-sponsored model, using the community-based management experience, while the other is a direct NDDC water scheme which worked for some time and was abandoned.
"Two lessons were drawn from the water schemes inspected. One shows how a scheme can work, while the other shows how a scheme will certainly not work. Going forward, we will adopt the model that works to ensure that there is ownership by the communities to guarantee sustainability."
The NDDC Chairman stated that the retreat provided a basis for the Commission to revisit the Niger Delta Regional Development Master Plan, saying "We must decide whether to develop a new master plan or update the existing one which is based on outdated indices."
Also, the retreat  facilitator, Professor Johnson Otun, said that it was necessary to encourage advocacy for the adoption of relevant mechanisms for improving ownership and management of infrastructures provided by interventionist agencies.
Otun said that the meeting was aimed at raising the awareness of participants on key issues and factors that contributed to ailing or dysfunctional basic infrastructure in the Niger Delta region and fashion out strategies to improve sustainable development.
A communiqué issued at the end of the two-day meeting, called for the institutionalization and operationalization of community-based management structure for the improvement and sustainability of basic infrastructure within the Niger Delta region be adopted and strategically implemented by NDDC.
It called for the establishment of clear policy statements that would embed and institutionalize community-based management approach into its infrastructural development process, as well as set up imprest account to facilitate effective and timely implementation of NDDC-NDSP3 pilot project.
The communiqué resolved that there should be a memorandum of understanding with NDDC to establish and operationalize a community-based management structure as a prequalification condition for any community to be a beneficiary of NDDC water infrastructure.