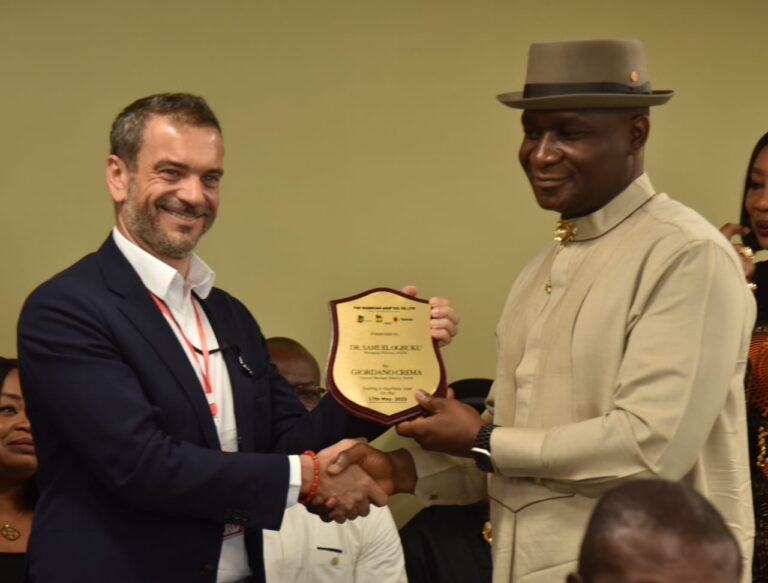 Oritsegbubemi Omatseyin
Lagos — The Niger Delta Development Commission, NDDC, has stated its readiness to collaborate with development partners in realizing the objectives of its Public-Private Partnership, PPP, initiative, as a strategy for fast-tracking Niger Delta development.
The Commission's Managing Director, Dr. Samuel Ogbuku, reaffirmed the importance of sustainable partnerships towards enhancing development initiatives, noting that the Commission has begun to enjoy a robust relationship with International Oil Companies, and IOCs.
Speaking during a courtesy visit by a delegation from the Nigeria AGIP Oil Company at the NDDC headquarters in Port Harcourt, The NDDC Chief Executive Officer disclosed that the Commission was able to agree on a mutually beneficial relationship with the Oil Producers Trade Section of the Lagos Chamber of Commerce and Industries, OPTS, in a recent interaction in Lagos.
"We reached out to the OPTS and we agreed on normalizing our relationship. We are open to partnerships and collaboration. In the past, the NDDC was not sitting projects in the host communities of OPTS members. We want to ensure that whatever the IOCs contribute is reflected in their host communities through NDDC projects." He said.
Ogbuku assured that NDDC is going to pay more attention to infrastructural development, especially in the areas of operations of the IOCs. "We are looking at regional projects that will help to open the Niger Delta region. What we want is the development of the region to curb criminality," he said.
He highlighted the importance of some of the regional projects which he noted would benefit AGIP in its operations. These, he said, included the East-West Road Junction-Sampou-Odoni-Osekwenike-Elemebiri Road in Sagbama Local Government Area of Bayelsa State. He noted that the road would link Bayelsa to Rivers and Delta states.
Follow us on twitter