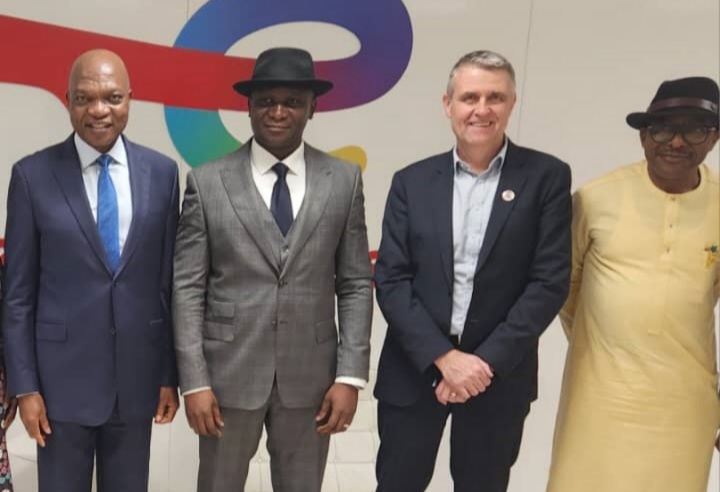 – To attend OPTS meetings quarterly
Mkpoikana Udoma
Port Harcourt — The Niger Delta Development Commission, NDDC says it will not continue to rely on oil multinationals and the federal government to raise funds for development projects in the region, assuring that the Commission was now rebranded for sustainable development.
Speaking, NDDC Managing Director, Dr. Samuel Ogbuku, affirmed his commitment to pursuing Public Private Partnerships arrangements to drive development in the Niger Delta region.
Ogbuku speaking during an Executive Management and staff meeting at the Commission's headquarters in Port Harcourt, announced that a summit was in the offing to enable stakeholders explore opportunities for collaboration.
Ogbuku stated the NDDC would not relent in its PPP campaign to bring sustainable development to the Niger Delta region.
"We intend to leverage on our PPP initiative during the summit which will take place in April. It will help us to showcase what we can offer and show the world the future of NDDC. We cannot continue to rely on International Oil Companies and the Federal Government to raise funds for development projects. We intend to show the world that NDDC has been rebranded.
"We will take the campaign to all relevant organisations. Last week, we were at the meeting of the Oil Producers Trade Section, OPTS, of the Lagos Chamber of Commerce and Industry in Lagos. Henceforth, NDDC will be attending the OPTS quarterly meetings."
The NDDC boss further stated that the Commission will also focus on capacity building for youths in the region.
"We are going to focus on youth development programmes, we have come up with a new concept of working with the Niger Delta Chamber of Commerce in the training of our youths and young entrepreneurs.
"We will show the world that we have young entrepreneurs. The various Chambers of Commerce will help us to make the programme sustainable. We will focus on empowering young people because government cannot employ everybody."
On NDDC's commitment to its contractors, Ogbuku affirmed that the Commission was engaging them to arrive at practicable ways of liquidating the debts saying, "We have been meeting with the contractors and gradually all legitimate debts will be defrayed."
The NDDC boss said there was a need for reform within the Commission in order to bring it in line with the NDDC Establishment Act. For instance, he said, "we are reorganising the directorates to bring the number to only 13 provided for in the Act."
Follow us on twitter