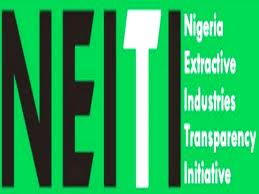 29 July 2013, Abuja – The Nigeria Extractive Industries Transparency Initiative will today (Monday) present to the public its audit reports of the solid minerals and oil and gas sectors.
It said the audit of the oil and gas sector covered 2009 to 2011; while that of the solid minerals was from 2007 to 2010.
The Director, Communications, NEITI, Dr. Ogbonnaya Orji, said in a statement on Sunday that the key findings and recommendations would be presented to a cross section of stakeholders in Abuja.
He said, "The purpose of the audits was to establish revenue flows, quantity of productions and appraise the governance processes in the sectors.
"They are comprehensive reports of companies' payments and government's receipts, institutional and governance issues in the industries."
The Minister of Finance, Dr. Ngozi Okonjo-Iweala, will present a keynote address at the event, the statement added.
It said legislators, members of the diplomatic community, donor agencies; Government Ministries, Departments and Agencies; key players in the oil, gas and mining sectors; and the civil society would be present at the occasion.
According to the statement, Nigeria voluntarily signed up to the global Extractive Industries Transparency Initiative in 2003 and established NEITI in 2004, and supported the initiative with a specific law in 2007.
Orji explained that the objective of NEITI was to enthrone transparency and accountability in the management of the Nigeria's extractive industry revenues.
He said the goal was to ensure that the revenues were utilised for national development and poverty reduction.
– The Punch