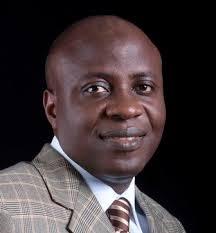 OpeOluwani Akintayo
05 June 2018, Sweetcrude, Lagos – The Nigeria Extractive Industries Transparency Initiative, NEITI, has called on the Federal Government to sanction defaulting agencies for failure to implement remedial issues contained in the audit reports conducted by the body.
The Executive Secretary of NEITI, Waziri Adio, in a statement on Monday, said imposing and implementing sanctions against erring agencies is advantageous to the country's economic growth, as he lamented the slow pace of implementing several pending remedial issues in the NEITI reports by relevant agencies of government.
Mr. Adio pointed to NNPC's non-remittance of $16.8 billion dividend between 2000 and 2015 as one of the pending issues.
"From our reports, this money did not go to the Federation Account; Nigerian National Petroleum Corporation (NNPC) confirmed that the outstanding payment was $16.8 billion", said Adio.
On whether it was the federal government or the federation that made the investment in the Nigerian Liquefied Natural Gas, NLNG, Mr. Adio said; "If that money belongs to the Federal Government, that money cannot be spent without appropriation. If it belongs to the Federation that money should be in the Federation Accounts Allocation Committee (FAAC).
"On the alternative, the money at the very minimum belongs to the Nigerian public. The corporation has a responsibility to…account to Nigerians", he explained.
"We know how much oil we sell but we cannot scientifically say that this is how much oil we produce, we cannot independently say this is how much oil we produce, resulting in huge revenue loss to the Federation", Adio noted.
He also raised questions about the propriety of NNPC's retention of the 450,000 barrel per day allocation to domestic refineries when their actual refining capacity is just about 21% of this figure.
Other pending remedial issues in the NEITI reports include cash calls wrongly paid to Nigerian Petroleum Development Company, NPDC, by NAPIMS in respect of the Nigeria Agip Oil Company Joint Venture.
NEITI reports revealed that part of the money was refunded to NAPIMS who could not show evidence of remittance of same to the federation account.
NAPIMS also failed to produce an appropriate authority to expend the refunds.