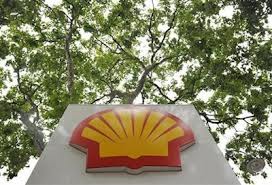 16 April 2014, Yenagoa—Aggrieved indigenes of 20 communities and fishing settlements in Nembe Kingdom, Bayelsa State, have shunned a planned Joint Investigation Visit, JIV, tour of the massive oil spillage sites along the Nembe Creek area in Nembe Local Government Area of the state in protest over alleged refusal of Shell Petroleum Development Company to conduct clean up exercise in the area and pay compensation to the people.
The aggrieved indigenes, through their representatives on the Oil and Gas Committee of the Kingdom, said though they had attended several JIV meetings on oil spillages in the area, the meetings have not yielded positive results in terms of clean-up and compensation to affected communities.
Chairman of the Oil and Gas Committee of Nembe Kingdom, Chief Nengi James, who spoke in Yenagoa on the development, said the decision to boycott the JIV meeting was based on alleged divisive conduct of the management of Shell.
James said though the last JIV was called due to last Thursday's oil spillage from the pipeline belonging to the Shell flow station along the Nembe Creek, "they have sat with the communities over six other spillages and claim that it is sabotage."
– Samuel Oyadongha, Vanguard