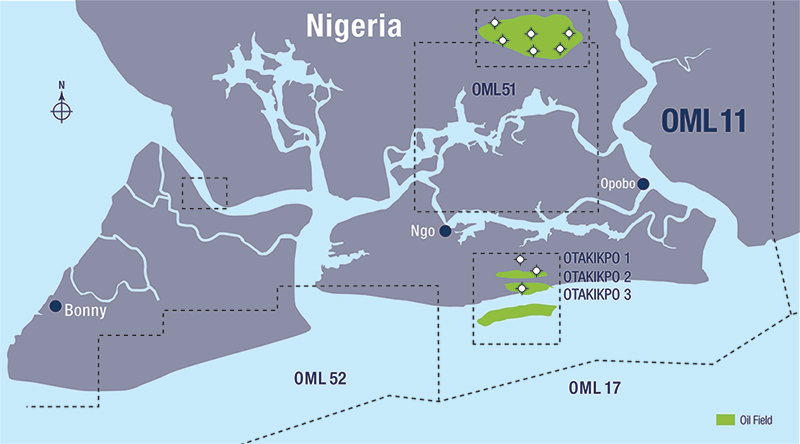 – To drill 60 oil wells in 18 months
Mkpoikana Udoma
Port Harcourt — The NNPC Exploration and Production Limited, NEPL, a Subsidiary of the Nigeria National Petroleum Company Limited, has announced 100percent ownership and possession of eight Oil Mining Leases, including OML13, OML119 and the controversial OML11.
Recall that OML11 has been in controversy since 1993, leading to the execution of renowned environmentalist and playwright, Ken Saro Wiwa and 12 other Ogoni activists in 1995 by Nigeria's military government, and most recently SPDC losing the rights to renew the OML11 license at the Supreme Court in 2022.
NEPL which was formally known as the Nigerian Petroleum Development Company, NPDC, is rebranded as the exploration and production arm of NNPCL in line with the Petroleum Industry Act, PIA 2021.
Speaking at the just concluded 4th Nigerian Oil and Gas Opportunity Fair, NOGOF2023 organized by the Nigerian Content Development and Monitoring Board, NCDMB in Yenagoa, Bayelsa State, the Managing Director of NEPL, Mr. Mohammad Ali Zarah, announced plans to complete the drilling of over 60 oil wells between now and 2024.
Zarah represented by the Executive Director, Central Technical Division, NEPL, Mr. Ismail U. Mohammed, disclosed that the company was targeting to produce over 300,000barrels per day of crude within its assets domiciled in the six states of the South-south region.
Speaking during a panel session on Upstream Opportunities, he said NEPL has a reserve of over 6 billion barrels of crude oil within its assets, comprising of 30 OMLs and OPLs, which eight are operated 100percent by the company, while 22 others are in a Joint Venture operation with other firms.
According to him, the vision of NEPL is to be the leading exploration and production company with significant global presence, even as the company hitherto was operating in Equatorial Guinea, assuring that the company will continue to spread round.
He said, "At NEPL today we are making hundreds of thousands of barrels of oil and our target this year 2023 is 300,000 barrels per day.
"At NEPL we have a very large footprint which people don't know. We have over 30 OMLs and OPLs within the South-South region, we are operating in Rivers, Cross River, Akwa Ibom and Edo State which is where our head office is.
"We have 100percent ownership in some of the oil mining leases, OML11, 13, 65, 68, 119, 111 all of these we have 100percent possession and they are operated by NEPL.
"While others we have JV partnership and indeed, we have large reserves. We have over 20trillion standard cubic feet of gas, and we have 6 billion barrels of oil in our kit and this calls for collaboration between us and investors.
"Business opportunities abound. In our drilling campaign alone, we are going to deliver over 60 wells between now and 2024. This creates opportunities for collaboration, ancillary services and host of other things to do."
Follow us on twitter