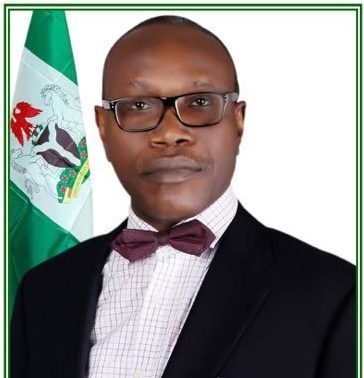 Michael James
Lagos —
The Managing Director and Chief Executive Officer of the Nigeria Export Processing Zones Authority,
NEPZA
, Prof. Adesoji Adesugba, has called for the establishment of A world-class Halal Trade/Marketing Centre to enhance local producers' access to the multi-billion-naira trade.
The halal business concept is valued at about three-billion-dollar Islamic business model that focuses on opportunities for manufacturers, suppliers, and distributors of specialised food, products and services used by over two billion Islamic and non-Islamic faithfuls around the world.
Adesugba made the call in his presentation at the Halal Expo organised by the Abuja Chamber of Commerce and Industry on Tuesday in Abuja.
"NEPZA will be ready to partner with the Abuja Chamber of Commerce and Industry to set up the centre which will be devoted to developing the Halal economy ecosystem.
"The centre will dwell on market intelligence, halal compliance, and growth support services. It will be the first of its kind in Africa and it will spur Nigeria's leading role in the African halal market.
"For us at the special economic zones, we are resolved to support the emerging halal industry by deploying global best practices. We are studying the rich opportunities for investors in the halal industry and how our special economic zones can accelerate the expansion of the industry in Nigeria,'' the NEPZA CEO said.
Adesugba also said: "I must inform this gathering that NEPZA under my authority has conducted worldwide studies on how special economic zones can better collaborate with the halal industry to deepen its presence.
"We have adopted some preliminary positions designed to position Nigeria as the Halal hub for sub-Sahara African.''
According to him, the first focus of the strategy is to attract halal focused investors explaining that there was need to collaborate and attract organisations, associations, accreditation bodies as well as advisory firms, to support the entire Halal value chain right from R&D, product development to sourcing, production, logistics, sales and marketing.
The managing director further pointed that there was the need to promote halal standards as a way of attracting enterprises within the halal industry.
"The emerging halal market is to move from importing halal goods to producing same at home. Our special economic zones in Kano and others provide fertile grounds for halal enterprises to establish and even reach African markets,'' he said.
According to him, NEPZA's management team will work with credible halal industry operators to design incentives to facilitate a strong partnership between Authority and the halal industry.
"I, therefore, bring the best wishes of the special economic zones community of Nigeria to this innovative gathering. This expo is long overdue as Nigeria has been slow to tap into the ever-increasing halal global economy.
"With over two billion consumers of halal food and other products in the world and with an economy inching towards almost three trillion dollars annually, this event has enormous significance especially at a time Nigeria is pushing to diversify her economy,'' Adesugba said.