31 March 2016, Lagos – These are indeed very hard days for the Nigerian Electricity Regulatory Commission (NERC).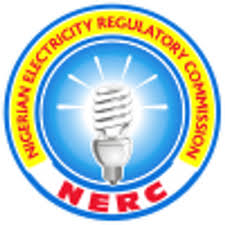 A court order has just been issued to restrain the Commission from increasing electricity tariffs which it announced would take effect from February 1 2016. It is subjudice to comment on a case in court so NERC would have to plead its case in court when it has its day in the court.
But before this time NERC has had its authority rubbished by the Senate which on February 16 asked or ordered NERC to rescind the 45% increase in electricity tariffs that it said would take effect from February 1 2016. So who got it wrong or right between the Senate and NERC? That is question that we must ask and answer here for the benefit of the Nigerian public and electricity consumers who have become confused and beffudled by this unfortunate chain of events .
By an Act of Parliament or a legislative action and authority , NERC is the sole authority for the regulation of the generation , transmission , distribution of electricity in Nigeria.
This authority was vested in the Electricity Power Sector Reform Act of 2005 made during the Obasanjo Administration in power from 1999 to 2007.
It was in 2007 that the NERC got a board that made it functional having evolved from NEPA to Power Holding Company of Nigeria to metamorphose to NERC as we know it today.
NERC's duties essentially are to regulate the delivery of electricity to the Nigerian populace efficiently and at an affordable rate for the mutual benefit of both the consumers and the distribution companies called discos in the Nigerian electricity delivery context.
This NERC has been doing , albeit with very limited success to the vexation of Nigerians who thought that once NERC had come on board the era of persistent power failure was over.
This was not helped by the fact that electricity generation in the nation had become comatose and unbelievably low for a huge nation like Nigeria with a population of about 165m.
Our electricity generation is below 5% of our needs and successive Nigerian governments have promised to improve power generated to an acceptable level but none has delivered on this illusory promise so far .
In spite of this NERC has lumbered on hoping for a better day in terms of improved power generation. It brought on the discos who invested heavily in the distribution system because of their confidence in the Nigerian electricity delivery dream, in the hope that better days would come in terms of increased power generation.
The discos were monitored tightly to ensure they do not exploit consumers with flippant and unaffordable tariffs . Indeed NERC stipulated that they must charge cost reflective charges with global best standards in electricity tariffs over 10 years.
It also decreed that they cannot make profit in the first five years when they came on board in 2013. In its own little way and given the constraints it faced, NERC has stabilised the Nigerian power sector such that companies and investors who fled Nigeria because of persistent power failure were, watching and wishing NERC would succeed with the discos and the high quality pricing regime on tariffs which it announced.
That stability is what was put under serious threat by the action of the Senate in challenging and liquidating the authority of NERC as the sole regulator of electricity in Nigeria when it asked the bona fide regulator to rescind its tariff increase on February 16 2016 .
Right thinking and patriotic Nigerians are aghast at this unexpected challenge of the constitutional authority by a legislative institution , indeed an Upper Chamber in political parlance that should no better. The good advice to the Senate is to rescind its order as quickly as it has given it like bolt from the blues.
That is the honourable thing to do in order to save face and not allow Nigerians to think of the unexpected challenge to NERC's authority as sheer economic sabotage which really is a looming and unfortunate conclusion.