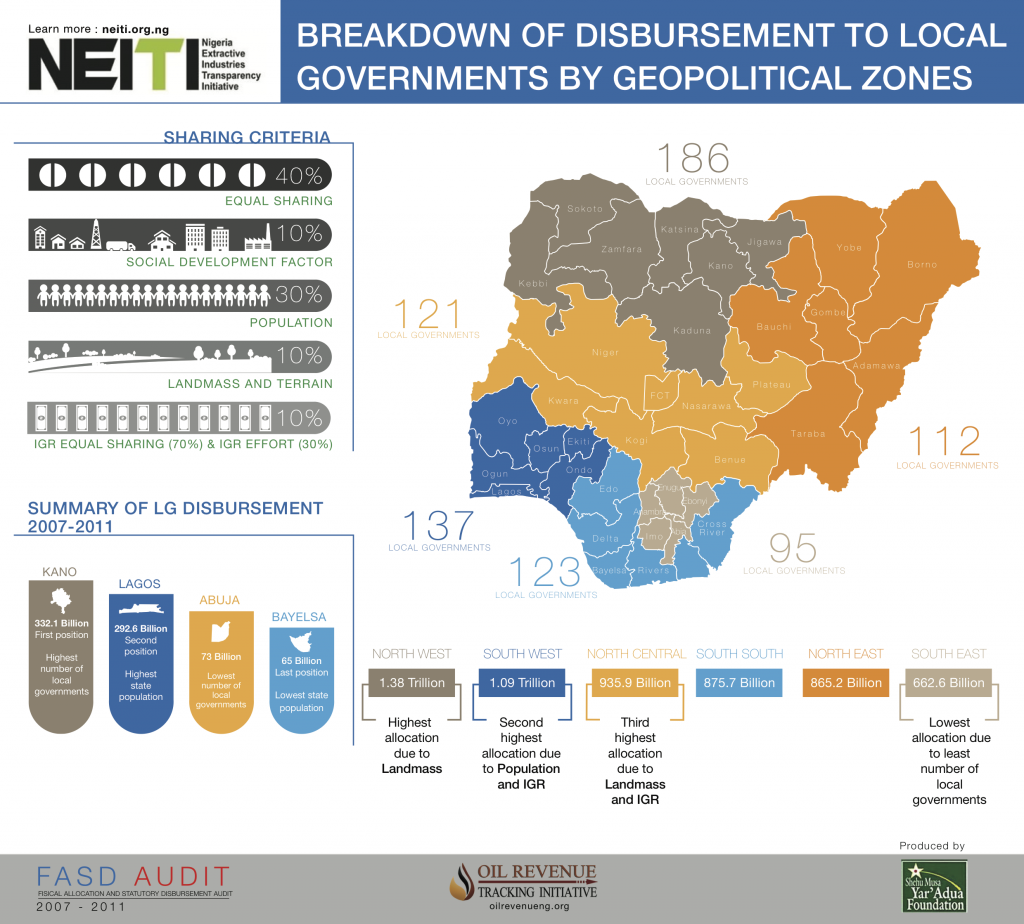 Princewill Demian
26 March 2018, Sweetcrude, Abuja – The National Bureau of Statistics (NBS) has said the net Federal Account Allocation Committee (FAAC) allocation to the 36 states in 2017 Fiscal Year stood at N1.73 trillion.
The NBS stated this in its "Internally Generated Revenue (IGR) at State Level for 2017 Report" published on the bureau's website.
According to the report, the total revenue available to the states is in the year is put at N2.67 trillion.
Meanwhile, the NBS stated that the full year 2017 state IGR figure was N931.23 billion compared to N831.19 billion recorded in the year 2016.
This, the bureau stated it indicated a growth of 12.03 percent year-on-year.
The report stated that at the end of second half of 2017, total revenue generated by states was put at N432.65 billion as against N409.09 billion in the first half of the year.
NBS stated that 31 states recorded growth in IGR while five states which included (Akwa Ibom, Anambra, Bauchi, Osun and Taraba) recorded a decline at the end of 2017 Fiscal Year.
However, the bureau stated that the value of foreign debt stood at 19.9 billion dollars while domestic debt was N3.35 trillion at the end of the year respectively.