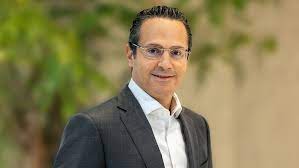 London — Shell (SHEL.L) will ramp up dividends and share buybacks while keeping oil output steady into 2030 as part of CEO Wael Sawan's efforts to regain investor confidence that wavered over its energy transition plan.
In a new financial framework announced on Wednesday, Shell said it will increase overall shareholder distribution to 30% to 40% of cash flow from operations, up from a 20% to 30% rate.
That includes a 15% dividend boost and an increase in the rate of its share buyback programme starting in the second quarter to $5 billion from $4 billion in recent quarters.
Capital spending will be reduced to a range of $22 billion to $25 billion per year for 2024 and 2025, compared with a planned $23 billion to $27 billion in 2023, Shell said.
"We are investing to provide the secure energy customers need today and for a long time to come, while transforming Shell to win in a low-carbon future," Sawan said in a statement.
"Performance, discipline, and simplification will be our guiding principles."
Shell reiterated its target to become a net-zero emissions company by 2050.
The group said it will keep its oil production steady to 2030 and will grow its natural gas business to defend its position as the world's biggest liquefied natural gas (LNG) player.
*Ron Bousso & Shadia Nasralla; Editing: David Goodman & Jan Harvey – Reuters
Follow us on twitter