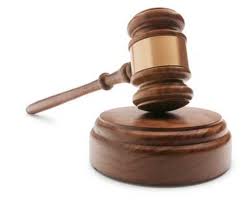 08 June 2013, Lagos – An energy law expert, Ayodele Oni, has called for new laws to create more incentives for investment in the "power value chain." He stated that Nigeria needs a few new regulations on "renewable" and on other engineering standards, cabling, among others.
Oni, a senior member of the bar, spoke at the presentation of his new book on the power sector: "Nigerian Electric Power Sector: Policy, Law, Negotiation Strategy, Business." He said that the problem with the energy sector, and the power subsector in particular, was not the dearth of laws, but the lack of enough action to attract private sector investments.
He said, "if a sector of any economy is not profitable, private sector participants would not invest; and if the structure is not bankable, financiers such as banks would not provide finance to would-be investors. So, the problem, is not the inadequacy of laws, but the structure of the market, lack of bankability and poor pricing, including the insufficiency of gas, which is the fuel used by most power plants in Nigeria.
"It is, therefore, my view that the challenge has not got much to do with the adequacy or otherwise of legislation, but other practical issues. Indeed, it is the case that the Nigerian Electricity Regulatory Commission has been proactive and very active in issuing crucial regulations. As such, there is really no issue of inadequacy of laws or statutory instruments.
"We already have regulations for the protection of consumers and the challenge is largely that of enforcement. Issues like disconnection of power (de-energisation) of consumers have regulations dealing with them. There is no doubt, however, that we need to strengthen those regulations. We do not need full scale laws a little bit," Oni said.
On how he thinks Nigeria's perennial power problem be solved, Oni said the government needed the political will to do so, adding that the strategy of paying lip service to issues relating to electric power should stop.
"Furthermore, gas supply issues should be properly dealt with, so that there is sufficient gas to fire the power plants. The government should work with the management contractors to develop a robust national grid that can wheel larger volumes of electric power whilst developing a super grid and smart grid solutions. Oni said.
Another senior lawyer, Mr Asue Ighodalo, who unveiled the book, praised Oni for "doing something that is truly wonderful." He said the book has "a lot of fathers" in public officials who laid the foundations for the power sector reform. "There was a major gap in this sector. Ayodele has bridged that gap with this book.
He is a great lawyer and a great mind. He showed that the mathematical skills needed to be a lawyer is in him. His tenacity, focus, analytical capacity and understanding of the sector is unparalleled. Where he finds the time to write, I don't know," Ighodalo said.
The reviewer, Dolapo Kukoyi, described the book as elaborate and well-researched. "The language is simple, clear and easy to understand. The reader can appreciate both the scientific and technical sides. I recommend it to anyone who wants to know what the power sector is all about. I think it is timely. Thank you Oni for taking that initiative," Kukoyi said.
*Innocent Anaba, Vanguard