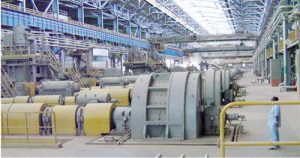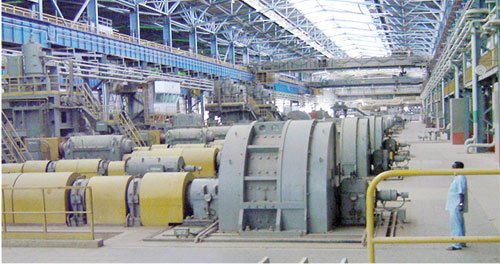 Sam Ikeotuonye
Abuja — The new minister of Steel Development, Shuaibu Audu, has stressed his commitment and that of the Federal Government to the completion of Ajaokuta steel project to get the plant to commence steel production.
He made the commitment at a press briefing in Abuja, after taking his oath of office as minister.
Audu said he would pursue the completion of Ajaokuta steel project as part of a roadmap for the development of the steel sector.
"Our past leaders recognised the importance of steel development but lacked the political will to achieve its objectives.
"The steel development is synonymous with the Ajaokuta Steel plant, whose commencement has been over 40 years ago. We aim to start the engine and ensure that we produce at least a small sheet of steel within this administration.
"It is a known fact that steel is the bedrock of any nation's development; if gotten right, it may be the beginning of our industrial revolution," he stated.
The president, Nigeria-Russia Chamber of Commerce and Industry, Dr Obiora Okonkwo, had last year expressed the readiness of the Russian Federation, the original contractors on the project, to assist the Federal Government in revamping the steel facility, but said the onus was on Nigeria to take the first step.
"Russia has made itself available to the Nigerian government that should they decide to bring back the original equipment manufacturer, they are ready to assist.
"Revamping Ajaokuta has a lot more to do with Nigeria and not Russia. It is more of our policy somersault and a whole lot of conflicting international interests," Okonkwo said.
The Russian government had, in turn, nominated TPE, the original builders of the Ajaokuta plant, to conduct technical audit of the facility to ascertain the level of work left to be done for the completion of the project, he further said.