20 October 2014, Lagos – THE controversy engendered by a recent statement from oil industry operator, Afren, on a transaction has taken a new with Oriental Energy Resources Limited ("Oriental) the allegations against it.
Oriental is the 60% equity owner of the Ebok and Okwok assets, Offshore Nigeria, and a major operator with the Nigerian Government,
A statement issued by Afren on October 13, 2014 contained the "Results of the independent review by Wilkie Farr & Gallagher (UK) ('WFG') into certain transactions undertaken by Afren and whether such transactions should have been announced at the time they were entered into in accordance with requirements of the Listing Rules."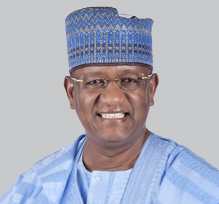 However, Dr. Muhammadu Indimi, Executive Chairman of Oriental, said: "Afren's press release, including their summary of WFG's findings, was little more than a collection of suppositions, unsupported innuendoes and a series of false and defamatory statements. it is now necessary for Oriental to set the record straight."
He claimed that the agreed protocol with Afren that required the latter to provide Oriental with an advance draft of any proposed press release for comment was blatantly ignored.
He went on: "In setting the record straight, Oriental must refute the most egregious misstatements contained in Afren's press release. "First Agreement with Oriental Energy – July 2012. Oriental categorically denies that the forward sale of crude oil transaction of $100 million in July 2012 was a 'loan,' as mischaracterized by the Afren press release. Oriental and Afren entered into the Oriental Ebok Forward Sale of Crude Oil Agreement ("Forward Sale Agreement") in July 2012. Forward sales of crude oil among partners is a common practice in the international upstream petroleum industry. In fact, the Forward Sale Agreement was an agreement for the prepayment of oil. Oriental agreed to sell approximately one million barrels of its future oil production to Afren thereby permitting Afren to book those reserves in 2012. The reason the $100 million payment to Oriental was included in Afren's balance sheet for 31 December 2012 under the line 'Prepayment and Advances to Partners' is because it was, indeed, a prepayment for Oriental's future oil production.
"In reference to the $100 million forward sale, which Afren erroneously referred to as a loan, Afren properly deducted $100 million in oil equivalent barrels from Oriental's 2014 Profit Oil. This was provisioned under an amendment to the original Forward Sale Agreement by the two.
"Amended and Restated Ebok Joint Operating Agreement of August 2013 ("JOA"). This was agreed so as to conform with the terms of the original Forward Sale Agreement in allowing Afren to recover $100 million in Profit Oil from Oriental's post-Payout share of Profit Oil barrels.
"Second Agreement with Oriental Energy- August 2013. On the 23rd of August 2013 Afren and Oriental signed the JOA which had been under negotiation since the summer of 2012. At no time was there ever any conjoining of the JOA with the $300 million payment as a quid pro quo to Oriental, as misrepresented by Afren. The two payments of $180 million and $120 million are explained below.
"The Afren press release includes among its most outrageous misrepresentations the statement that 'the agreement was conditional on Pioneer status being confirmed for Ebok which occurred in October 2013.' The Pioneer status was officially confirmed by letter dated May 15, 2013 and by an official certificate dated 5 September 2013, both dates well in advance of the October 2013 date misstated by Afren: the official written confirmation date of May 15 occurred months before the Ebok JOA was signed by both parties on August 23, 2013 and therefore it could not have been a condition for signing the amended Ebok JOA. Furthermore, there is no such thing as an 'Amendment Agreement.' erroneously referred to twice in the first paragraph of Afren's press release under this heading, and a total of eight additional times in the subsequent paragraphs. An 'Amendment Agreement' would have been an agreement to agree and there was and is no such document.
"The amendment of the Ebok JOA that has occurred from time to time since the inception of the Oriental-Afren Joint Venture is absolutely a matter in the ordinary course of business."
*The Guardian