22 December 2014, News Wires – CNOOC Ltd's Nexen unit said on Sunday it was shutting operations at an oilfield and processing facility in Yemen, where the Islamist militant al Qaeda group is operating, due to a security threat.
A Nexen spokeswoman, Diane Kossman, was quoted by Reuters as saying the company had determined there was an undue risk to staff working at its Block 51 field operations and BAK PF processing facility.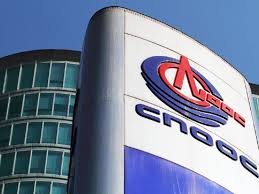 The news agency also cited a Yemeni oil ministry official as expressing surprise at the reason Nexen gave for suspending operations, saying the security threat had not increased recently and may even have decreased.
The official suggested the recent drop in global oil prices might be the reason, saying that Nexen was producing only a small amount, about 1500 barrels per day, from Block 51.
Yemen has been in turmoil since 2011 when mass protests forced veteran president Ali Abdullah Saleh to step down, and tensions have increased since Shi'ite Muslim Houthi fighters captured the capital Sanaa in September, adding to a major threat from al Qaeda, which operates in the east and south of Yemen.
"As a prudent operator, we are temporarily shutting down Block 51 PSA field facilities to ensure the safety of our people," Reuters cited an e-mail from Kossman as saying
"The shutdown will be progressed in a timely manner. Our personnel will vacate and production will cease."
She said Nexen will monitor the situation and restart operations when it is safe for workers to return.
A Yemeni security official confirmed that the company had informed its authorities of the shutdown after receiving threats from al Qaeda.
The ministry official, who declined to be identified, said other foreign oil producers had not pulled out of Yemen, a small crude producer where the army guards oil installations and other strategic facilities.
China's CNOOC acquired Calgary, Alberta-based Nexen in early 2013.
– Upstream