Chuks Isiwu 03 February 2016, Sweetcrude, Lagos – Nigerdock, Nigeria's premier ship building and repair yard, is determined to commence fabrication and integration of Floating Production Storage and Offloading, FPSO, vessels in the country, chairman of the company, Mr. Anwar Jarmakani, has said.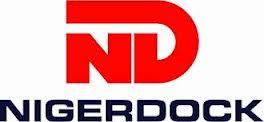 Jarmakani, who spoke at the Snake Island Integrated Free Zone in Lagos during the recent commissioning of the NNPC/Chevron Sonam Non-associated Gas Well Platform, NWP, production topside module built by Nigerdock, said the company had the capacity, infrastructure and workforce to fully execute in-country integration of FPSOs through a programme of measured development that minimises risk.
He noted that FPSO projects could retain significant jobs in-country, emphasising that the Nigerian Content Development was an industrialisation programme and that the nation must stop exporting thousands of jobs that ordinarily should benefit Nigerians.
"We remain committed and our yard is ready to make this (fabrication and integration of FPSO modules) a reality," Jarmakani said as he disclosed thatNigerdock has delivered some of the largest fabrication projects to be made in Nigeria.
A testament to this, according to him, is the company's participation on multiple FPSO projects, including Bonga for Shell, Agbami for Chevron, Erha for ExxonMobil, and Akpo and Usan for Total.
"As we develop further we are focused on fabrication and integration of FPSO modules in Nigeria," the Nigerdock chairman asserted.
He said Nigeria's vision has always been to maximise the immense potential from its oil and gas resources to foster national economic development, enhance the capabilities of its people, and build a sustainable and efficient industrial base, with a highly skilled indigenous workforce performing at global standards.
According to him, Nigerdock has over the years, consistently lived these values. "We have invested in our people, our infrastructure, equipment and facilities and we continue to lead the market," he stated.
Jarmakani, who disclosed that Nigerdock and its parent company, the Jagal Group, fully identify with the objectives of the President Muhammadu Buhari administration and believe they could play a crucial role in helping the government achieve them, urged the government to retain the current focus on Local Content Development.
"It has proved in a very short time to be a powerful tool in unlocking inherent value for Nigeria and Nigerians to benefit from".
"If companies like Nigerdock are given the opportunity to leverage their strengths, we can build on our successes to participate on more challenging projects.
"Building on what we have done, we can move on to projects such as FPSO integration that multiply the benefits to Nigeria," he stated.