…49 vocational trainees pass-out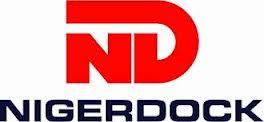 17 August 2017, Sweetcrude, Lagos – Nigerdock has successfully completed the Egina National Human Capacity Development, NHCD, training with the graduation of the final batch of 49 vocational trainees.
Nigerdock Nigeria Plc was awarded the Egina NHCD training subcontract on December 1, 2015.
The company said in a statement in Lagos that the training formally commenced on February 1, 2016 with the first batch of 48 professional trainees, who are university graduates and who received on-the-job training and international certification in highly specialised skillsets in the oil and gas industry. Specifically, they received training in project management, contract  management, quality assurance, occupational health and safety, among others.
This first batch graduated in April 2017 with some of the graduates being employed by reputable companies in Nigeria, including Samsung Heavy Industries Nigeria Limited, Unilever Nigeria Plc, Seslam SGL and so on.
The second batch of 49 vocational trainees, who are secondary school leavers, graduated from the Nigerdock Training and Development Academy on Snake Island Integrated Free Zone, SIIFZ, In Lagos on Wednesday.
Nigerdock said the 49 graduates commenced on-the-job training in May 2016 and that 24 of them were trained in welding with American Bureau of Shipping, ABS, 6G and 6GR certifications and Nigerdock Certification of Completion, NDCC. 19 of the graduates were trained in fitting and 6 in machining.
"The Human Capacity Development plan for the training was designed as an on-the-job training model. As such the trainees witnessed the fabrication of of various structures on Egina project and provided support in the course of the project.
"In addition, some of the trainees witnessed activities in other areas of Nigerdock's operations like the shipyard division and offshore logistics division," the company said in the statement.
The Egina NHCD trainees are the first set of trainees to graduate from the recently rebranded Nigerdock Training Centre, now Nigerdock Training and Development Academy.
The training was sponsored by Samsung Heavy Industries Nigeria Limited in fulfilment of the National Human Capacity Development bligatio s required under the Nigerian Oil and Gas Industry Content Development, NOGICD, Act 2010 n respect of the Egina FPSO project sponsored by NNPC/Total and other joint venture partners – CNOOC, Sapetro and Petrobras.