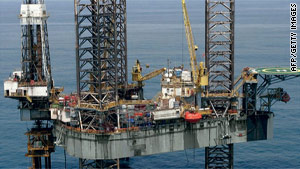 OpeOluwani Akintayo
20 September 2017, Sweetcrude, Lagos – Forty-seven oil block licenses in the country will expire by 2019, according to information available to SweetcrudeReports.
A former Department of Petroleum Resources, DPR, director, who confirmed this but pleaded anonymity, said the licenses are due to be renewed or relinquished in 2019.
There are two types of licenses issued in Nigeria. First is the Oil Prospecting License, OPL, which confers exclusive rights of surface and subsurface exploration for the production of petroleum in an area not more than 2,590 square kilometres (1,000 square miles).
The OPL is granted for three years with option of renewal for maximum of two years.
The other license, Oil Mining Lease, OML, is granted to holder of OPL to commence production after discovery of crude oil in commercial quantity of at least 10,000 barrels per day. The duration of the license is for 10 years with option of renewal for another 10 years.
SweetcrudeReports gathered that the licenses expiring in 2019 are of the two categories – OMLs and OPLs.
As at July, the DPR in its 2017 Service Requirements release, said oil companies seeking to renew their oil licenses or leases would be expected to pay a statutory application fee of $2 million.
It also pegged the amount for the conversion from an oil mining license to lease at $1 million, while putting the statutory application fees for marginal oil field at $2,500; Oil Prospecting License, OPL, at $5,000; and Oil Mining Lease, OML, at $10,000.
By SweetcrudeReports' calculation, if the 47 licenses that will expire in 2019 are OMLs, they were issued in 2009 during late President Umaru Yar'Adua's administration.
On the other hand, if they were OPLs, they were either issued in 2016 or renewed this year, 2017.
Our investigations revealed that of the 47 licenses, 19 are OMLs while 28 are OPLs. Out of the 19 OMLs, 17 are Niger Delta onshore concessions belonging to the Shell Petroleum Development Company of Nigeria Limited, SPDC.
The company is silent on whether it will renew or relinquish the licenses, but it had in the last two years engaged in divestment of assets in its onshore operations in the country due to militancy and low oil prices.
Another affected license, according to SweetcrudeReports investigations, is OML 24 – a Joint Venture, JV, asset belonging to the Nigerian National Petroleum Corporation, NNPC, and Newcross E&P, which license was issued on July 1, 2009. NNPC holds 55 per cent interest in the asset with Newcross  E&P owning 45 per cent.
Summit Oil International's OML 142 in the onshore Anambra Basin, which the company owns jointly with Suntra would also be likely affected. Summit Oil owns 30 per cent of the asset which license was issued on June 12, 2009 while Suntra controls the larger chunk – 70 per cent.
Efforts to ascertain the affected OPLs proved futile. When contacted on telephone, DPR's George Ene-Itta, said he was on vacation, directing us to one Mrs Shonola.
Mrs. Shonola advised SweetcrudeReports to write an official email to DPR, promising to send us the appropriate email address and the department to which we should forward our email. There was, however, no response from her end until the time of filing this report.