03 August 2015, Lagos – The declaration by the Nigerian National Petroleum Corporation (NNPC) about Port Harcourt and Warri Refineries being resuscitated to produce about 8.5million of Premium Motor Spirit (PMS), commonly known as petrol daily has sparked controversy among fuel marketers and stakeholders in the oil and gas sector of the economy.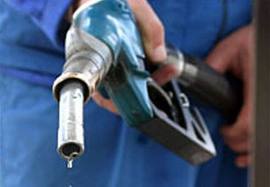 While some people say the effort to revamp the plants would ease excessive importation of refined petroleum products into the country, others believe the plants do not have the capacity to meet even the demand for domestic consumption of fuel.
In a chat with Sunday Vanguard, a former President, Independent Petroleum Marketers Association of Nigeria (IPMAN), Mr. Tunji Adeniji, expressed displeasure with the state of the two refineries, saying they are obsolete and can not meet the increasing demand of fuel consumption by a population of over 160million.
On the economic benefits of reviving the plants to produce about 8.5million of petrol per day, he said, "What economic benefits are we talking about. It is a shame to say that Port Harcourt and Warri plants would produce only 8.5million litres of petrol, which cannot meet even our domestic consumption demand in the country. What we have in Port Harcourt and Warri are not refineries but obsolete plants."
He went on, "For me, it does not make any economic sense to say we are putting more money into such aged and obsolete plants trying to revive them. What we need are new and modern refineries that would produce sufficiently within the installed capacity to reduce importation of petrol"
He continued, "You can recall that former President Olusegun Obasanjo, during his tenure finalised the process of privatising those refineries before he left office in 2007, but late President Musa Yar'Adua, came in and reversed the privatisation of those plants. Since then nothing tangible has been realised from them, notwithstanding the huge amount of money pumped into the Turn Around Maintenance (TAM). Even before now government realised that the plants were aged and inactive, which informed the decision to privatise them, but looked at how the entire process was reversed, only for us to hear now that the same plants are going to refine 8.5million litres of petrol daily. I think government should look for a better solution to curtail importation than investing more money in obsolete plants"
However, the management of NNPC stated that both refineries have resumed operations after a nine-month phased rehabilitation carried out on them. According to corporation, the two plants are said to be functional following the completion of technical repairs by in-house engineers and experienced technicians.
The Group General Manager, Public Affairs Division of NNPC, Mr. Ohi Alegbe, said, "both plants commenced preliminary production of petroleum products after successful test-runs. The Port Harcourt refinery has already increased its production capacity to about 60 per cent of its 210, 000 barrels per day (bpd) capacity. Also, Warri refinery can realise 80 per cent of installed capacity of 125,000 bpd. Port Harcourt Refinery would boost the nation's local refining capacity with a product yield of 5 million litres of petrol daily, while Warri Refinery would contribute about 3.5 million litres of petrol to the local refining capacity".
– Vanguard