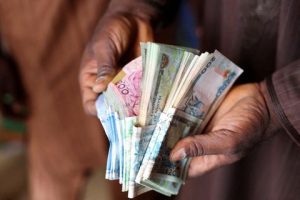 Abuja — Nigeria's annual inflation rate quickened to 25.8% in August from 24.08% in July, the statistics bureau said on Friday, as citizens in Africa's largest economy grapple with a cost-of-living crisis.
President Bola Tinubu in May removed a decades-old popular but costly petrol subsidy and ended exchange controls, exciting investors. But this has led to a spike in prices, from food to transport fares and angering unions who have threatened strikes.
The last time Nigerians experienced this level of inflation was in August 2005, official data shows.
*Camillus Eboh, MacDonald Dzirutwe, editing: Chijioke Ohuocha – Reuters