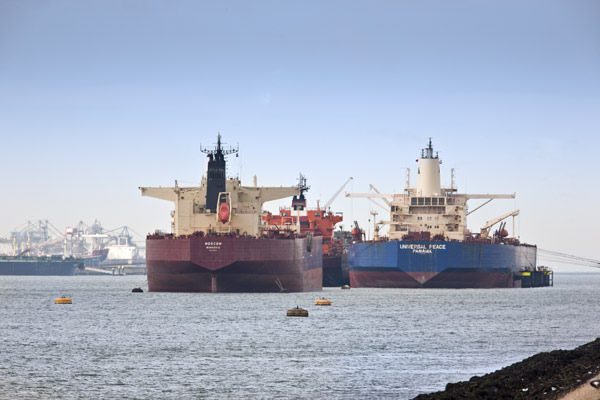 Ike Amos
Abuja — Nigeria spent N1.62 trillion to import Premium Motor Spirit, PMS, also known as petrol, between January and September 2020, according to data obtained from the National Bureau of Statistics, NBS.
According to the NBS, in its Third Quarter 2020 Foreign Trade Statistics, PMS import in the nine-month period accounted for 11.65 per cent of Nigeria's total import in the period under review, which stood at N13.91 trillion.
Nigeria had over the last two decades relied solely on petroleum products import to meet its local fuel supply needs, especially as the country's refineries had remained comatose and largely inefficient over the years despite the huge resources expended on it on a yearly basis.
The refineries have continuously served as major drainpipes for the country's scarce resources, as successive governments had pumped in billions into the refineries, either in the name of turnaround maintenance, revamp or rehabilitation, without any significant impact.
To worsen things, the Federal Government, despite its inability to fix the refineries, recently deregulated the downstream petroleum industry, depending totally on imported fuel and leaving the country at the mercy of the volatile global oil market.
Further analysis of the NBs report showed that the amount spent on petrol import in the country in the first nine months of 2020, was 42.1 per cent higher than the N1.14 trillion spent on the import of the same commodity in the same period in 2019.
The report, however, revealed that the amount spent on fuel import in the nine-month period of 2020 was 5.26 per cent lower than the N1.71 trillion spent on importing the commodity between January and December 2019.
For the third quarter of 2020, Nigeria's PMS import rose by 43.25 per cent to N532.62 billion, from N371.8 billion recorded in the third quarter of 2019.
PMS came tops in Nigerian import ranking, accounting for 9.9 per cent of Nigeria's total import in the third quarter of 2020, followed by durum wheat import, accounting for 3.93 per cent of total imports with N211.24 billion.
The country spent N172.05 billion on the imports of used vehicles, representing 3.2 per cent of total imports; cane sugar import gulped N73.77 billion, representing 1.37 per cent of total imports, while the import of motorcycles, gas oil, milk and cream powder gulped N73.34 billion, N70.39 billion and N62.6 billion, representing 1.36 per cent, 1.31 per cent and 1.16 of total imports in the third quarter of 2020, respectively.
The NBS added that, "The import component of Nigeria's third quarter 2020 foreign trade was valued at N5.38 trillion, representing an increase of 33.77 per cent in third quarter 2020 against the level recorded in second quarter 2020 and 38.02 per cent compared to third quarter 2019. The value of imports in third quarter 2020 represented the highest level for any quarter since 2017."