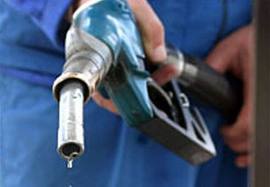 21 November 2016, Lagos – Nigeria spent N958.3 billion importing Premium Motor Spirit (PMS), also known as petrol, in five months. The amount could build five 20,000-barrels-per-day mini refineries, industry experts, who argued that one of such refineries would cost government between $75 million and $250 million, said yesterday.
In naira terms, higher expenditure on petrol imports gives impression of worsening foreign exchange position for the country and emphasizes the need to activate the country's four idle refineries, Francis Ogbimi, a Professor of Technology Management at the Obafemi Awolowo University, Ile-Ife said.
The new petrol imports, according to the National Bureau of Statistics (NBS), represents more than 120 per cent increase five months earlier and an increase of more that N80 billion within the same period last year.
Nigeria could become self-sufficient in petroleum products by building 10 more refineries, and creating learning infrastructure, as Japan did, to promote rapid competence-building growth and industrialisation, Ogbimi said.
This is despite the difficulties in sourcing funds to service the national budget.
The NBS stated that the Federal Government's imports of PMS between January and April this year was N431.6 billion and that the country had imported about N874 billion worth of petroleum products during the same period in 2015.
NBS' data showed that Nigeria imported about N254.6 billion worth of Automotive Gas Oil (AGO) in the same period compared to N118.7 billion products in the previous quarter.
The value of imported Household Kerosene (HKK) also increased from N20.2 billion to N25.5 billion in the current period under review.
The rising fuel imports had put additional pressure on the country's foreign reserves and contributed to the worsening economic situation.