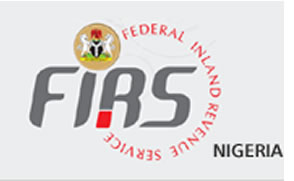 07 February 2013, Sweetcrude, London – The Minister of State for Finance, Yerima Ngama, on Tuesday in London said N5 trillion was generated as revenue from tax in 2012.
Mr. Ngama, who spoke against the backdrop of planned reforms in the insurance and tax sub sectors, made this known to newsmen at the U.K. – Nigeria Bilateral Banking, Finance and Investment Development Conference.
He said the figures represented a new trend in the sector as compared to N454 billion generated in 2002, but decried the low level of compliance by individuals and companies in paying their tax.
According to him, task revenue in Nigeria constitutes only seven per cent of the total value of the productivity of goods and services. "The total task revenue to GDP ratio is only 7 per cent in Nigeria, If you go to other countries, it is up to 24 per cent.
"Right now, we are not thinking of increasing any tax rate, we are thinking of widening the tax net so that more and more people can comply and pay their taxes and if that is done , we are sure of doubling the tax we are collecting.
"Look at the trend in just 2002, the total taxes collected in Nigeria was N454 billion, but last year, we collected N5 trillion because of the reforms we have put in strengthening tax collecting agencies,'' he said.
While expressing government's commitment to attracting investment, the minister said reforms were underway to transform the insurance sector. According to him, the sector is witnessing low patronage as only six per cent of individuals and companies were involved.
Mr. Ngama said government was exploring the strengthening of regulatory and legal framework for the insurance sector.
"The insurance business is being governed by about seven laws some of which are archaic, also there are several aspects of the sector that are not fully regulated, so what we are doing is to collapse all these laws to one single concentrated act '' he said.
Christian Udechukwu, the organiser of the conference, said it was aimed at deepening Nigeria-U.K. bilateral trade by providing investors with a platform to network and explore the potentials of the economy.