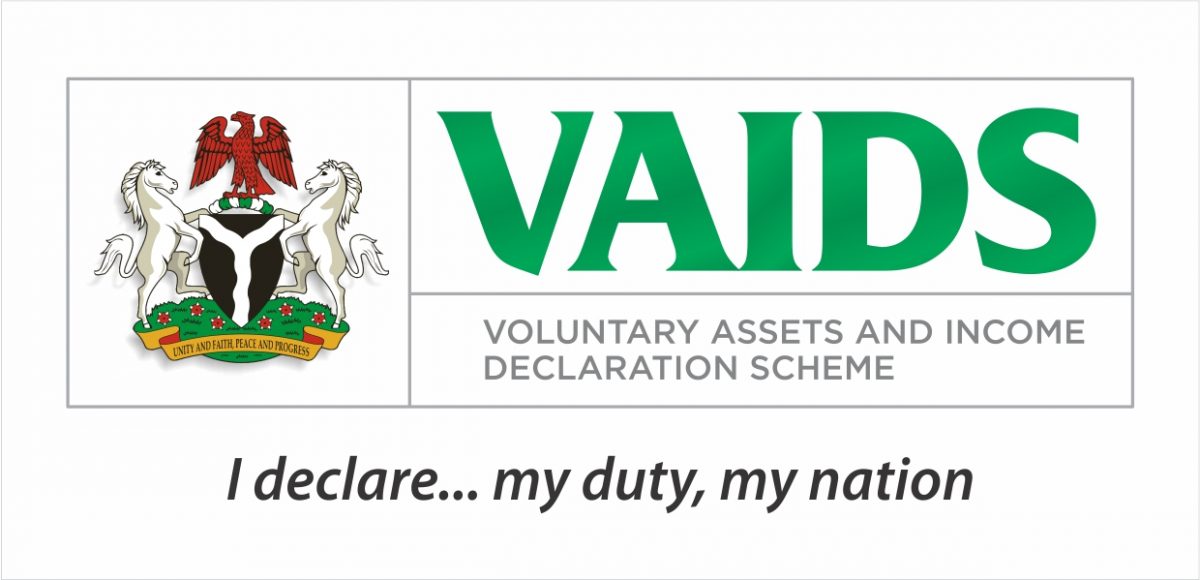 Oscarline Onwuemenyi
01 October 2017, Sweetcrude, Abuja – The Nigeria government has projected that it would generate a revenue of $1billion through the Voluntary Assets and Income Declaration Scheme (VAIDS).
A statement from the VAIDS office in Abuja made available to our correspondent added that the scheme is expected to bring about an appreciable jump in the country's tax-to-Gross Domestic Product ratio from the meagre 6 percent it currently is to a more respectable 20 percent by 2020.
Meanwhile, the office has stated that the scheme has deployed over 700 graduates as Community Tax Liaison Officers (CTLOs) to nine states of the Federation and the Federal Capital Territory (FCT).
The CTLOs have been handed the responsibility of creating awareness about the VAIDS scheme and taxation in general. A statement by the VAIDS office revealed that the CTLOs, posted to their various states of origin, will carry out the assignment in Lagos, Ogun, Enugu, Edo, Cross River, Delta, Oyo, Kaduna and Nassarawa states as well as the Federal Capital Territory.
The CTLOs were deployed after undergoing an intensive weeklong training on taxation and customer service in Abuja.
The statement also disclosed that more CTLOs will, over the coming weeks, be deployed to Kwara, Niger and Adamawa states, while other states will follow.
The scheme is expected to create a total of 7,500 opportunities for Nigerians as CTLOs through the N-Power scheme of the Federal Government
The VAIDS scheme, a tax amnesty initiative of the Federal Ministry of Finance in collaboration with state revenue agencies, was launched on 29 June via an Executive Order signed by Vice President Yemi Osinbajo. It was conceived to provide solutions to almost every defect of the nation's tax system, including the tepid attitude to taxation.
VAIDS is specifically targeted at taxpayers, who have failed to fully declare their taxable income and assets or have not been paying the tax due. It is also aimed at those who are underpaying or under-remitting; those under a process of tax audit or investigations by tax authorities or are engaged in tax disputes with tax bodies but are prepared to settle the disputes out of court.