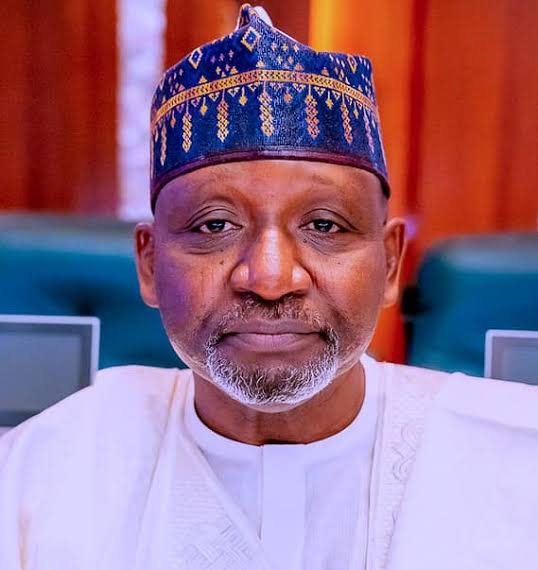 – To boost water transport
Vincent Toritseju
Lagos — In a bid to harness the potentials of Inland water ways transport, the Nigerian Government through the Federal Ministry of Transportation yesterday unveiled nautical charts of the lower River Niger.
The charting of the lower River Niger will bring about safety of navigation as the chart will assist navigators the depth, the length, and the tidal characteristic of the River.
Speaking at unveiling ceremony in Abuja, Minister of Transport, Mr. Muazu Sambo said that Navigational Charts of the Lower River Niger from Lokoja in Kogi State to Burutu in Delta State covering 594KM (321 Nautical Miles) with a total survey area of 1719.8 Square Kilometers.
This Project according to the Inkster is in tandem with the statutory responsibilities and objectives of the Federal Ministry of Transportation, which will boost the efforts of the Federal Government towards the development and operation of an efficient and safe Inland Waterways Transportation Network.
He also said that a well-developed and efficient Inland Water Transportation is necessary for an integrated and functional multi–modal transportation system, whose major pillar is dependent upon accurate and timely hydrographic surveys/charts.
"The objective of this Project is to provide direct maritime linkages within Nigeria and between African countries, thereby catalyzing Nigeria's Gross Domestic Product (GDP) growth, attracting Foreign Direct Investments (FDI), creating highly needed jobs, and boosting internal as well as intra – African trade.
"The US economy today is supported by revenues in excess of $70b from 600 million tons of cargo transported through its inland waterways, creating hundreds of thousands of jobs, building and growing Agro-industrial communities along the waterway channels and thus spreading economic prosperity throughout the length and breadth of its waterways network. The USA's waterways and multi-modal transportation network provide a competitive edge in global markets. No wonder, its corn and soybean farmers are the most efficient in the world!
"Nigeria is blessed with an 800-km coastline and over 10,000-km of inland waterways that potentially confers it with such maritime power that in itself alone, can transform this country into a great and prosperous place on earth!
"I would like to affirm the Federal Ministry of Transportation's commitment to the successful attainment of the overall objective of this Project in line with the Federal Government's vision for the holistic and sustainable development of the maritime sector and the Inland Waterways in particular.
"This laudable initiative of Sealink Promotional Company Limited with funding from the Nigeria – Export Bank NEXIM and African Export–Import Banks and the actual survey exercise conducted jointly by the Nigerian Navy and the National Inland Waterways Authority (NIWA), a parastatal under the Federal Ministry of Transportation, is worthy of a national recognition and reward. It is an effort never before undertaken in the history of our country," he said.
Follow us on twitter