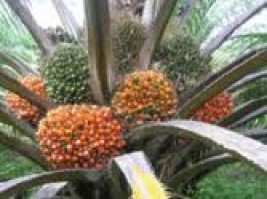 01 J1anuary 2013, Sweetcrude, Lagos – Eighty-one ships, including one laden with 5,000 tonnes of palm oil, are expected at the Lagos ports between Dec. 28 and Jan. 15, 2013, data from Nigerian Ports Authority (NPA) has shown.
According to the NPA's "Shipping Position", a daily publication, made available to newsmen on Friday in Lagos, MV MSK BELFAST, carrying the palm oil, would berth at the Apapa Bulk Terminal on Saturday, Dec. 29.
It said that 13 of the expected ships would arrive with petroleum products, while 10 would sail in with new and fairly used vehicles.
The document showed that other ships would arrive with containers, rice, fresh fish, bulk sugar, bulk wheat and bulk gypsum, steel products, fertiliser, base oil, palm oil, and wheat.
The News Agency of Nigeria (NAN) reports that eleven ships are already waiting to discharge petroleum products at the various oil terminals within the ports.
The document showed that five of the ships would discharge petrol, one would discharge diesel, four would discharge aviation fuel and one would discharge bulk gas.
The document showed that six other ships were waiting to discharge general cargo, bulk sugar, wheat and rice