17 April 2015, Abuja – The Indonesian Ambassador to Nigeria, Harry Purwanto has revealed that trade volume between Nigeria and Indonesia was between $2.6 and $2.8 billion in 2014.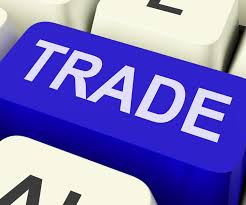 Purwanto told the News Agency of Nigeria (NAN) in Abuja that the bulk of Indonesia's contribution to the figure was through oil imports. The envoy told NAN that Nigeria was Indonesia's the second largest source of oil after Saudi Arabia.
According to him, Nigeria's import from Indonesia within the period under review was between 600 and 700 million dollars. He said given their abundance resources, there was no doubt that the two countries could diversify their imports from both ends.
He urged Nigeria business community to take advantage of Indonesia's large market and expressed Indonesia's readiness to boost bilateral relations with Nigeria.
The ambassador said Nigerian could import arms, vehicles their parts, armoured personnel carriers, electrical appliances, among goods from Indonesia.
He said though Indonesian products could be relatively more expensive than those from other countries, they compensate for the price with their high quality.
He said the government of Indonesia was commitment to wealth creation and distribution as a tool for consolidating democracy.
He said the government of Indonesia was determined to promote economic growth through clean and renewable energy.
The ambassador said as developing countries, Indonesia and Nigeria had a lot to learn from each in industrial growth and development.
– NAN